August 02, 2011
27 years young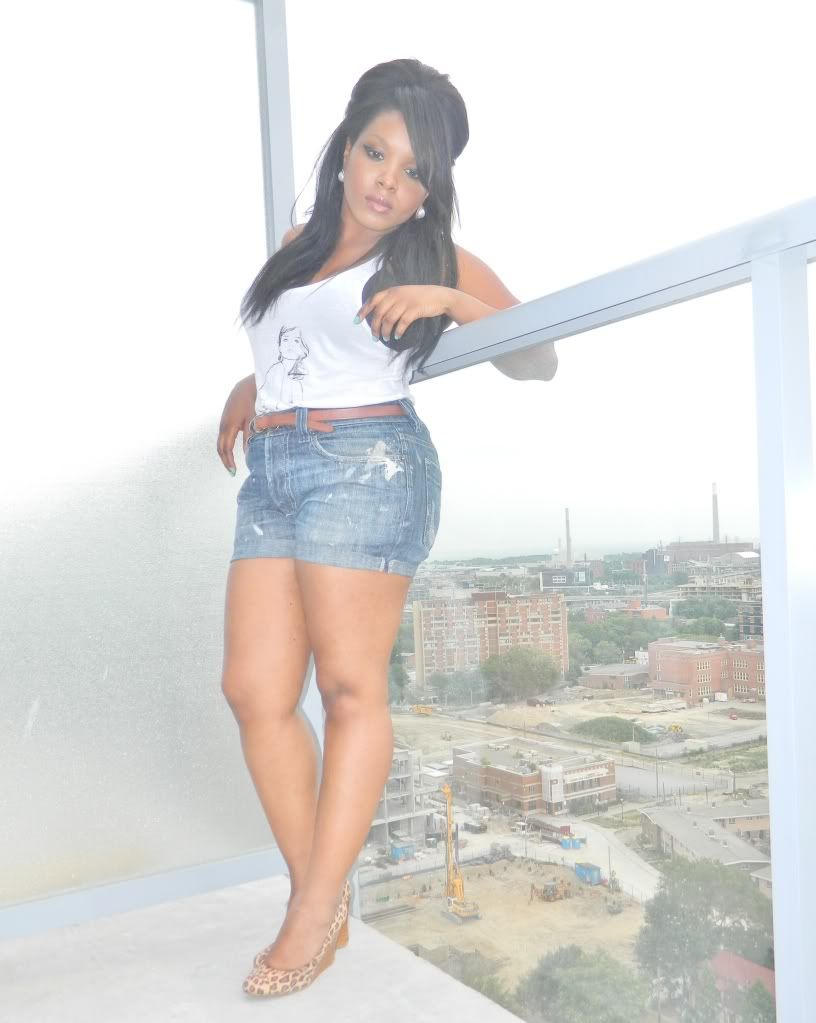 Top - REISS (England) / Shorts - my boyfriends jeans that I cut up myself - Shoes - Flea market - Belt and earrings - H&M
I'm 23 years old and it's crazy to think that life can end at any time. I have so much I want to achieve and so much to live for, and that's everyone, no matter who you are - famous, not famous, successful or on your way there. 27 years old. That's how old she was. Amy Winehouse was definitely one of my favourite musicians and ridiculously talented. We all have struggles in life. Some people's are smaller than others, but nonetheless, they are our own. I hate to look back and think we lost her to that nasty battle - her struggle. May she finally be at peace, and may her work live on and teach us all a little something.
My outfit is definitely a la Amy Winehouse. She had some pretty classic, true to Amy looks, ie: the beehive, the winged liner, the flower in the hair, the grungy look. Gotta love it! I also put a video of
My Tears Dry On Their Own
.