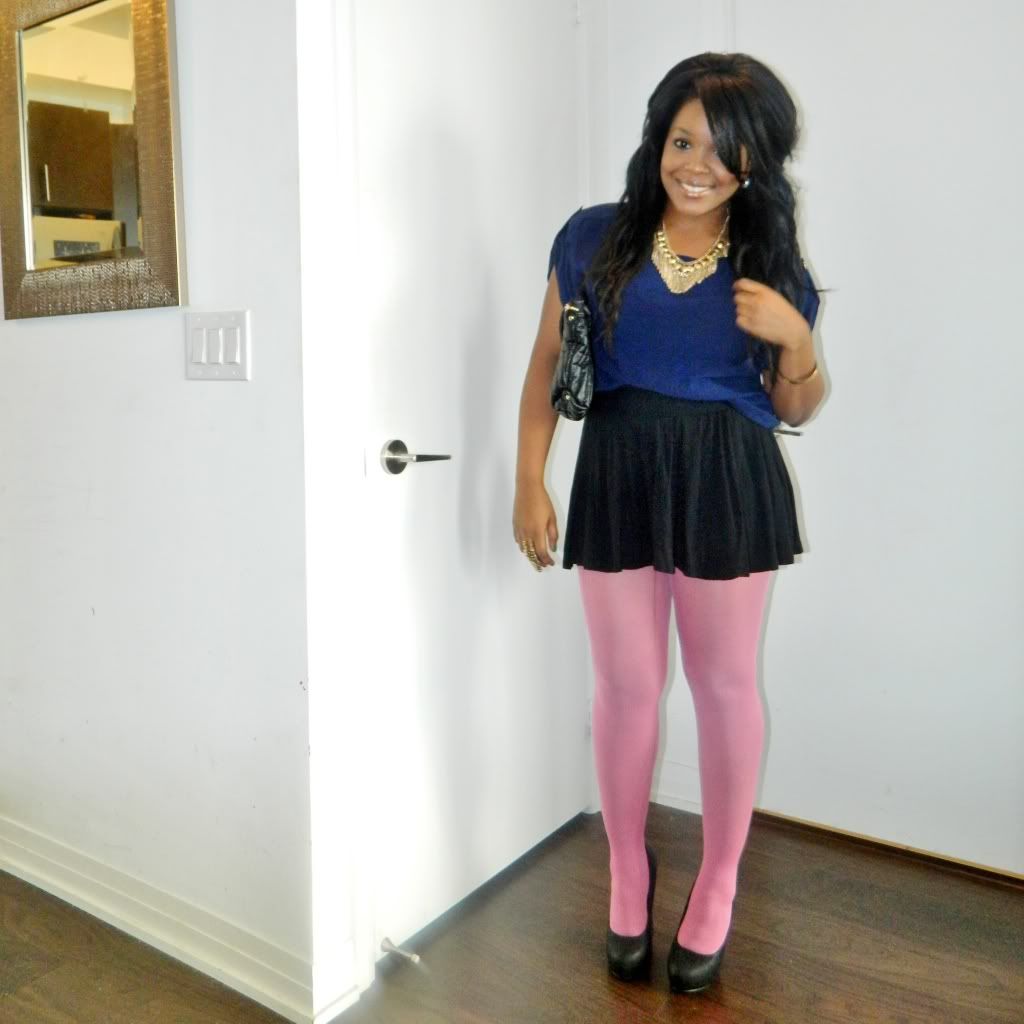 H
&M top and skirt / Gifted tights / Primark shoes / Aldo bag / Forever 21 necklace
This month's
EBEW Challenge
is coloured tights. I've had these ones for over a year now and I
never
wear them! What better time than now, right? I'm not sure if I'll be adding these to my wardrobe staples, but it definitely makes me want coloured tights in a mustard or pumpkin colour for the fall.
PS: Make sure to check out all the other entries at
EverybodyEverywear.com
!