November 28, 2011
the weekenders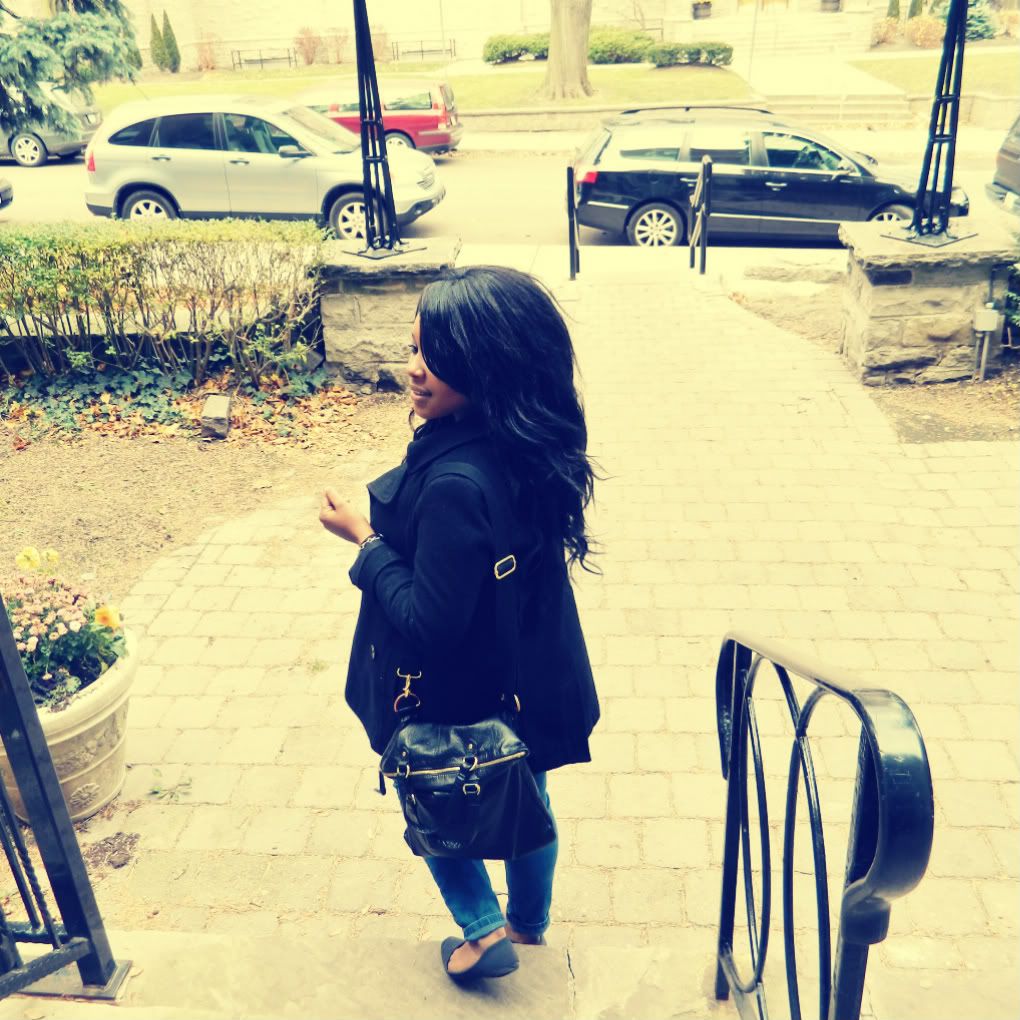 Old Navy coat / Mendocino shirt / Forever 21 jeans / H&M bag / Primak flats
Happy Monday! This past weekend was so busy. Friday night girls night in, Saturday birthday celebrations with my boyfriend's family, and Sunday afternoon we went to see a friend in a play. And of course, in between all of that, there were errands. The good news (for me) is that I don't have to go to work this morning. I usually hate Mondays after weekends like this - always wish I had that one extra day to recover. So I say again, happy Monday and thank goodness for vacation days. These are a few shots from all the running around.
Christmas raindeer in the mall.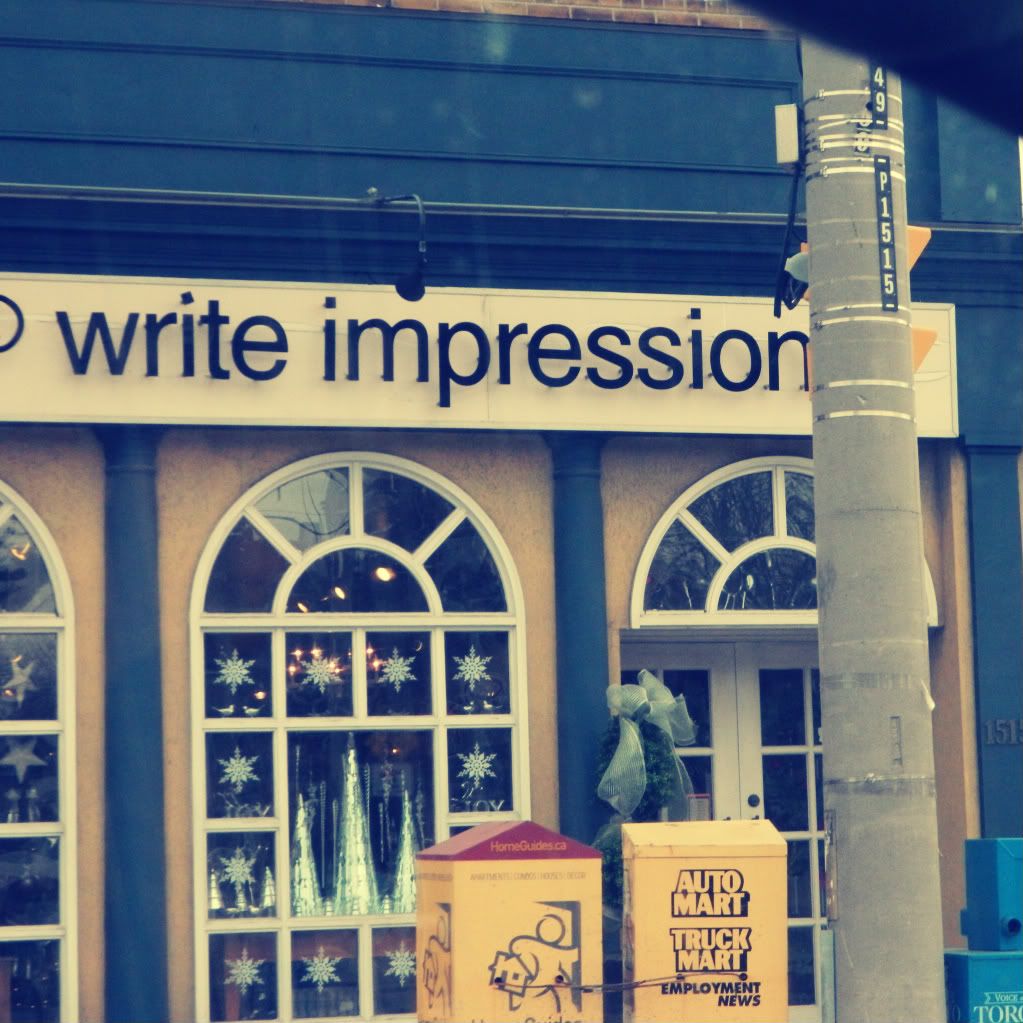 Whitty name for a stationary store.
Beautiful fall tree colours.
What I wore to the play. Outfit post on this later this week.