December 12, 2011
in the middle of the city... in the middle of nowhere.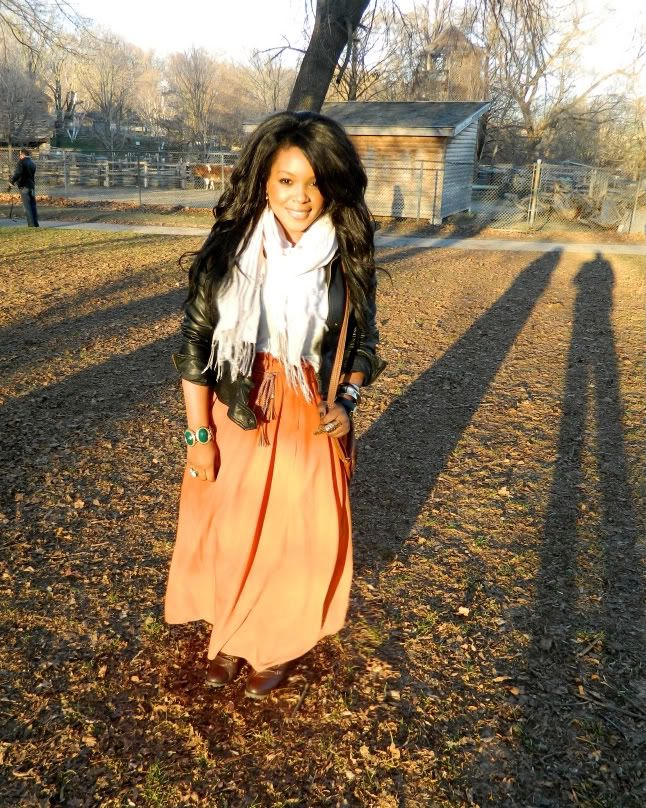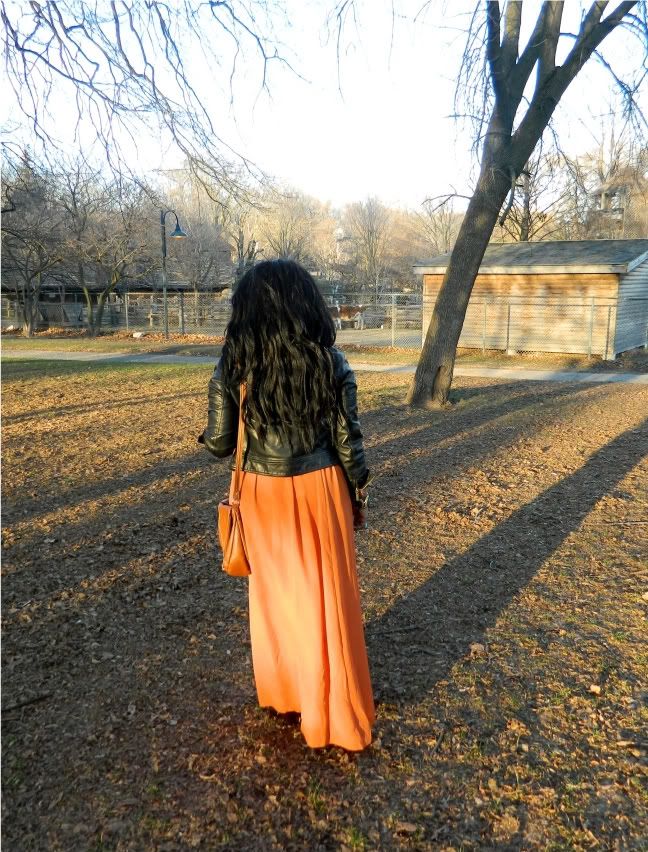 Dollhouse leather jacket / Gifted scarf / Primark maxi skirt / Boots from shop in London / H&M bag / Forever 21 jewelry
Happy Monday! I hope you all had a great weekend. Mine consisted of being sick and managing to run a
few errands. I can't say enough how much I love the fall colours outside right now. I had to pull out my
pumpkin coloured maxi. I love a
good
maxi
, and I can't let it go just because it's colder outside. As long as
there's no snow on the ground, I'll just have to bundle up underneath.