Dollhouse leather jacket / H&M T-shirt, skirt and tights / ASOS clutch / Joe Fresh Boots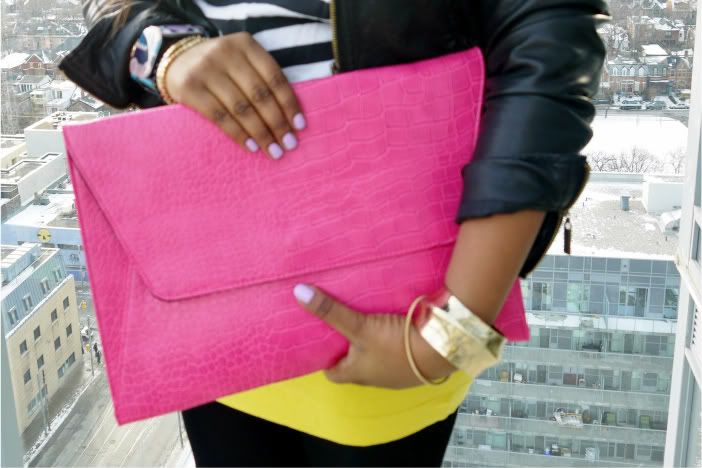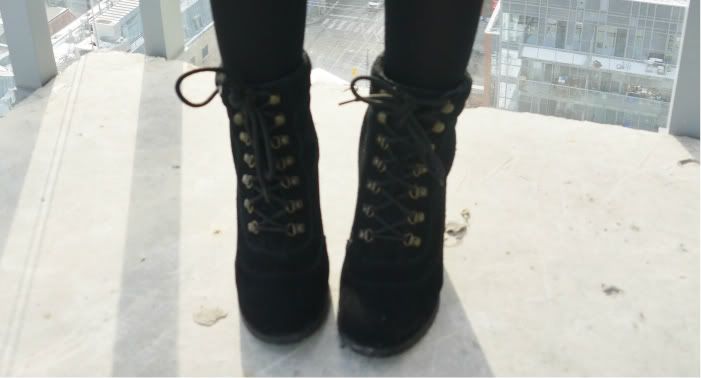 It's fun to throw on some bright colours smack dab in the middle of winter - obviously missing the summer weather. Can you blame a girl? I know you're not supposed to wear black and yellow because of the bee stigma, but with the stripes and the pink, I think it works. I'm still so obsessed with this ASOS clutch. I'm definitely going to get a lot of wear out of it.
PS: This outfit makes me crave Skittles or Starbursts or something! Is it just me?