February 16, 2012
hanging out... down the street...
Club Monaco shirt / Forever 21 Men's jeans / Zara shoes / Le Chateau scarf / H&M bag / Stella and Dot necklace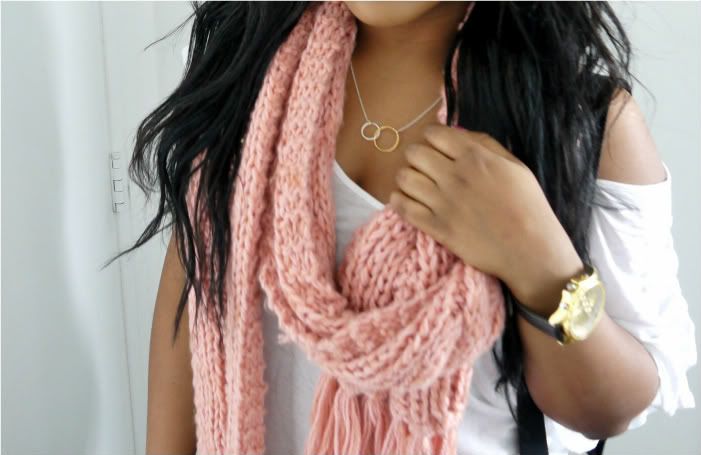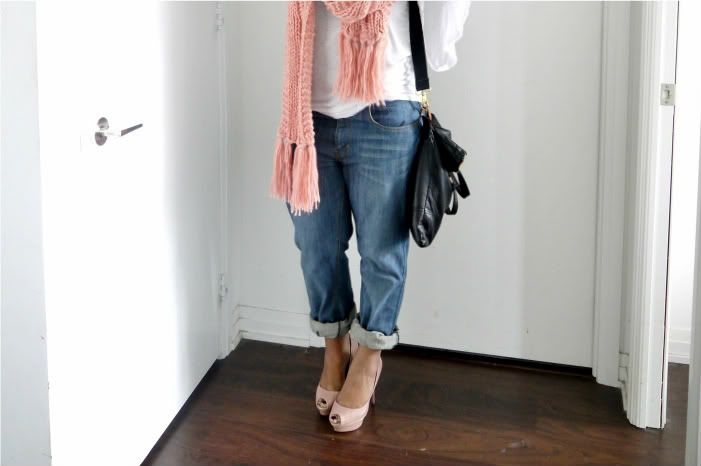 I love getting fancied up. It's the best part of being a girl (in my opinion)! Comfy jeans, however, are always a plus in my book. But sometimes I just want to dress them up and give them a feminine touch - a pink scarf and nude pink heels definitely do the trick. I also went pretty simple with jewelry. I usually love piling it on, but I opted for simplicity with this outfit. And how pretty is that necklace!? A little presie from the man friend (pre-Valentine's - not a fan of the holiday.)!