Primark blouse / Sears faux fur vest / Skirt from a flea market / Aldo shoes / ASOS clutch / TopShop cuff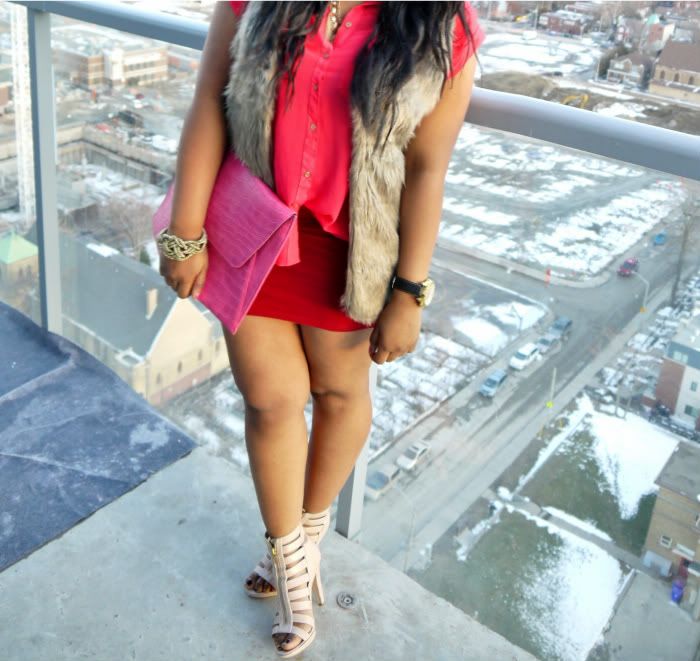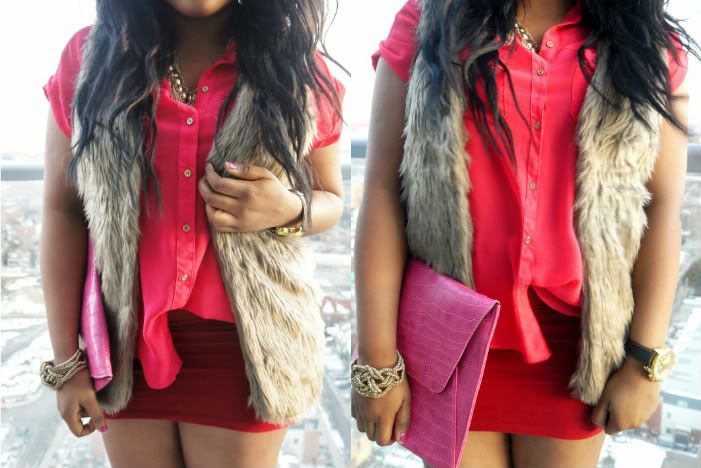 People always tell me I'm so "happy" and "bubbly." Well for for a happy, bubbly person, I'm actually not huge on Valentine's Day. Maybe it's because I always saw my dad doing cute things for my mom, or that my boyfriend spoils me enough as is, but I've always felt that acts of love should be done whenever the feeling strikes. With that said, I am still completely in love with romance, so I love the idea that people get to express their love for each other on this special day.
What can I say - I love love! Wishing you a Happy Love Day!