Dollhouse leather jacket / Club Monaco top / H&M skirt, belt and bracelets / Forever 21 shoes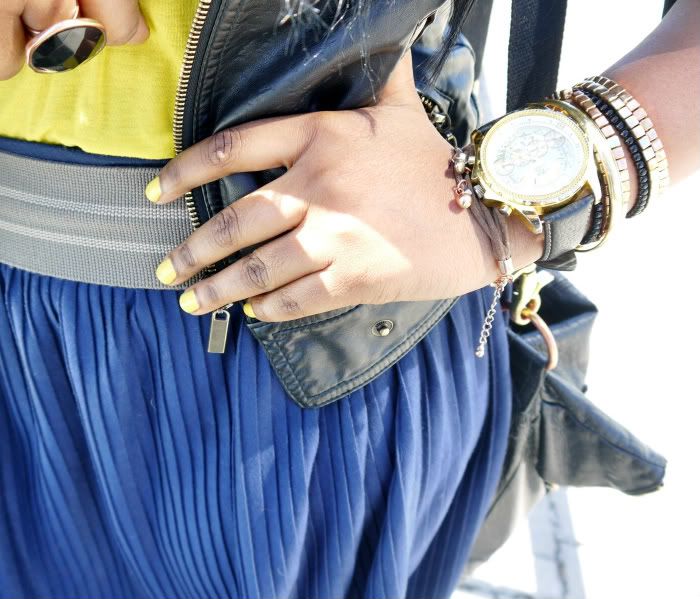 Happy Friday and Happy Easter! I'm so ready for this long weekend! It will be filled with good eats, good company and good relaxation. No complaints there!
PS: I joined
Instagram
! Be sure to follow me there too - I'd love to stalk all of your pictures! hahaha.