July 09, 2013
embrace it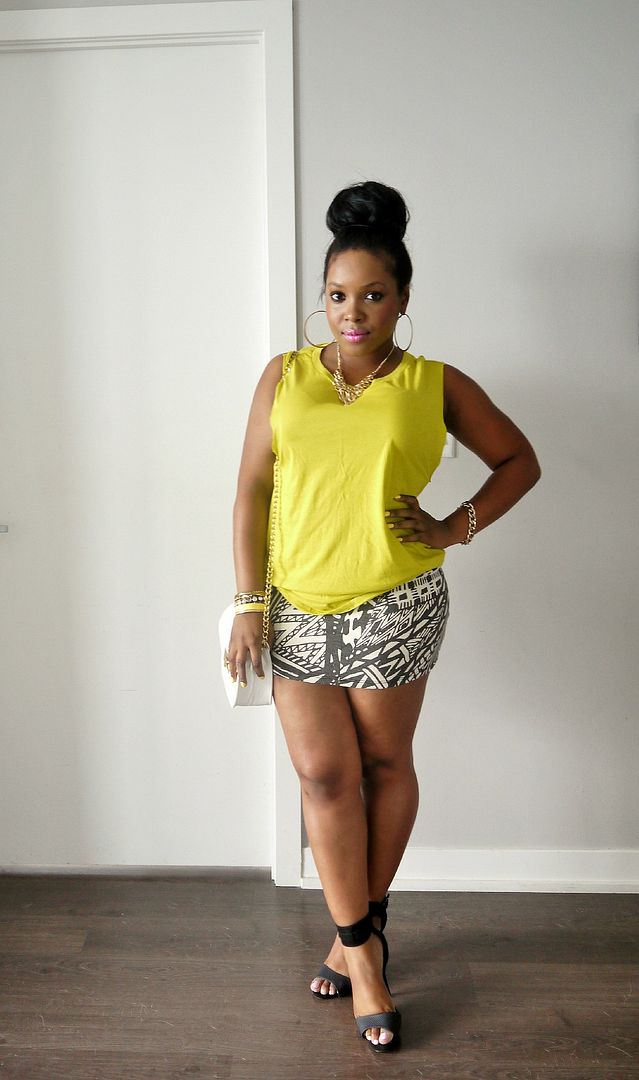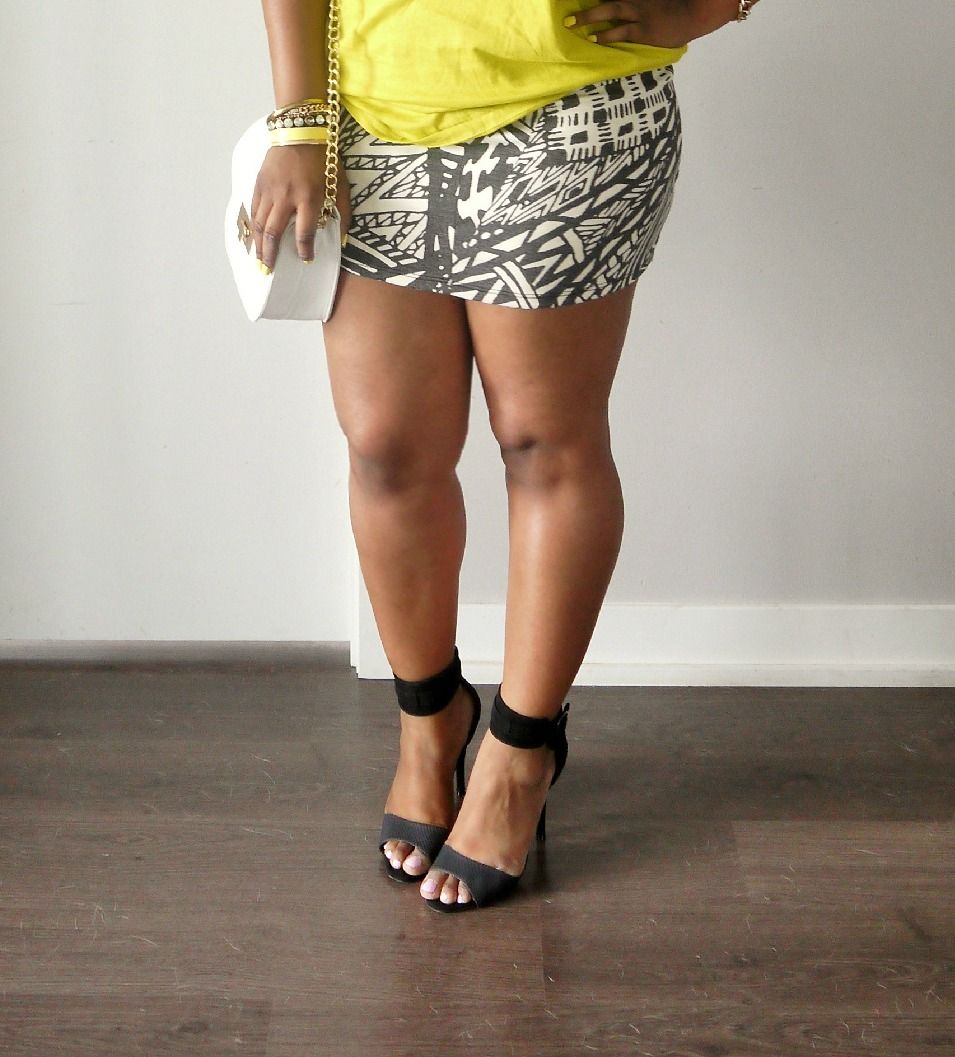 H&M top / Urban Outfitters skirt / Urban Behaviour bag / GoJane.com shoes
Not my every day look, but definitely fun for a girls nigh tout. I'm also challenging myself to change it up with my hair a bit more. I tend to stay away from my hair away from my face, mostly because I have a big forehead (fact), but I'm slowly starting to embrace it. And besides, the drama of a top-of-the-head high, messy bun - simply too much fun.
I'd also just like to take a moment to say thank you to Dinesha of
The Eye
for a really nice interview. We talked about self-esteem and confidence (which she is currently focusing on) and then just some fun fashion and music stuff. Check out her blog and all the other blogger interviews she does!
xx
Medge