October 03, 2013
Guest Blogger: Fashionably Kay
My last guest blogger for the week is Makayla of
Fashionably Kay
. Can I just start off by saying - she's ridiculously gorgeous and has the most amazing hair. She always has fun with her style, loves playing with trends and it always works for her. The girl knows how to style an outfit! Be sure to check all her other looks over on her
blog
!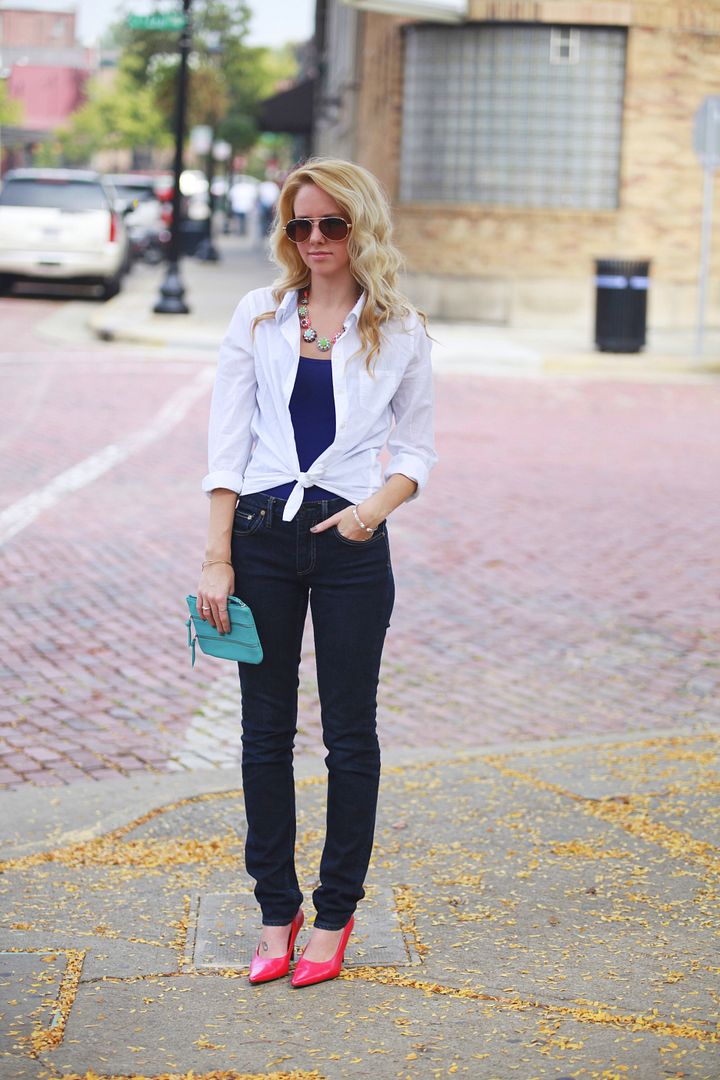 White Blouse: Gap / Tank Top: Target / Denim: Blue Label by Ralph Lauren
Heels: Gift from Mom / Necklace: Kate Spade / Clutch: c/o Aeropostale
I wanted to showcase this beautiful Kate Spade necklace I won from the DASANI DROPS inspired contest on Lucky Magazine (thank you all so much again for voting for me!). This piece has so many bright and vivid colors I wanted to bring them out throughout the outfit. I went with my skinny denim from Ralph Lauren, and a simple white blouse. These heels were so fun I had to incorporate them into some kind of outfit..and this seemed like the perfect one!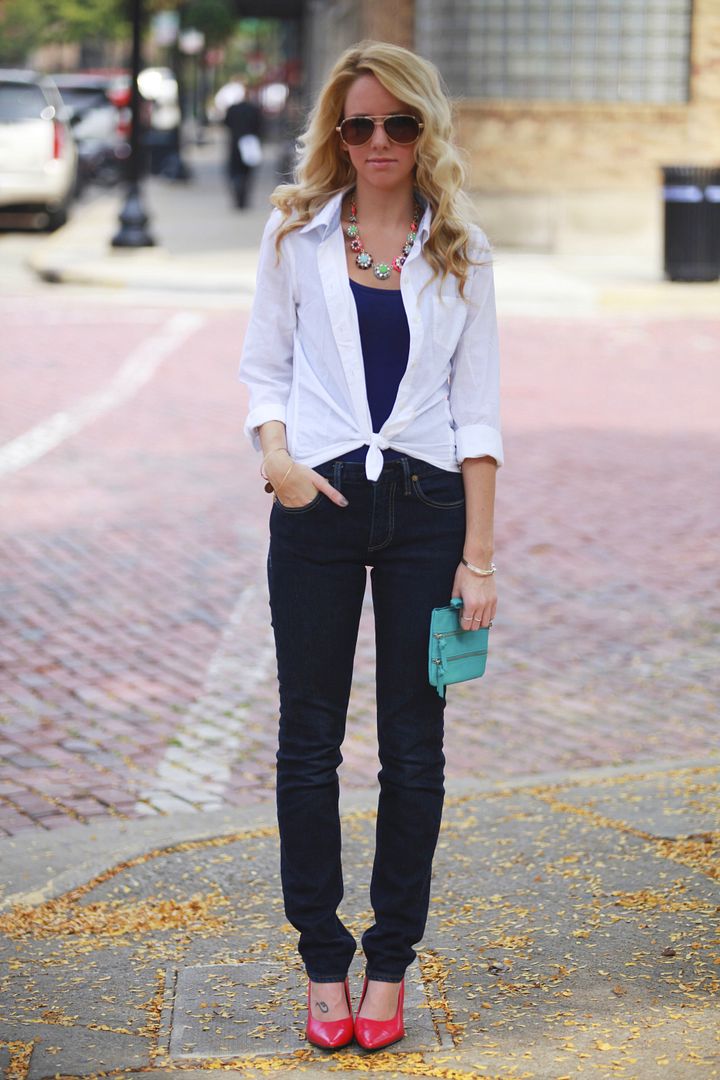 I love the colors in this necklace, so beautifully put together.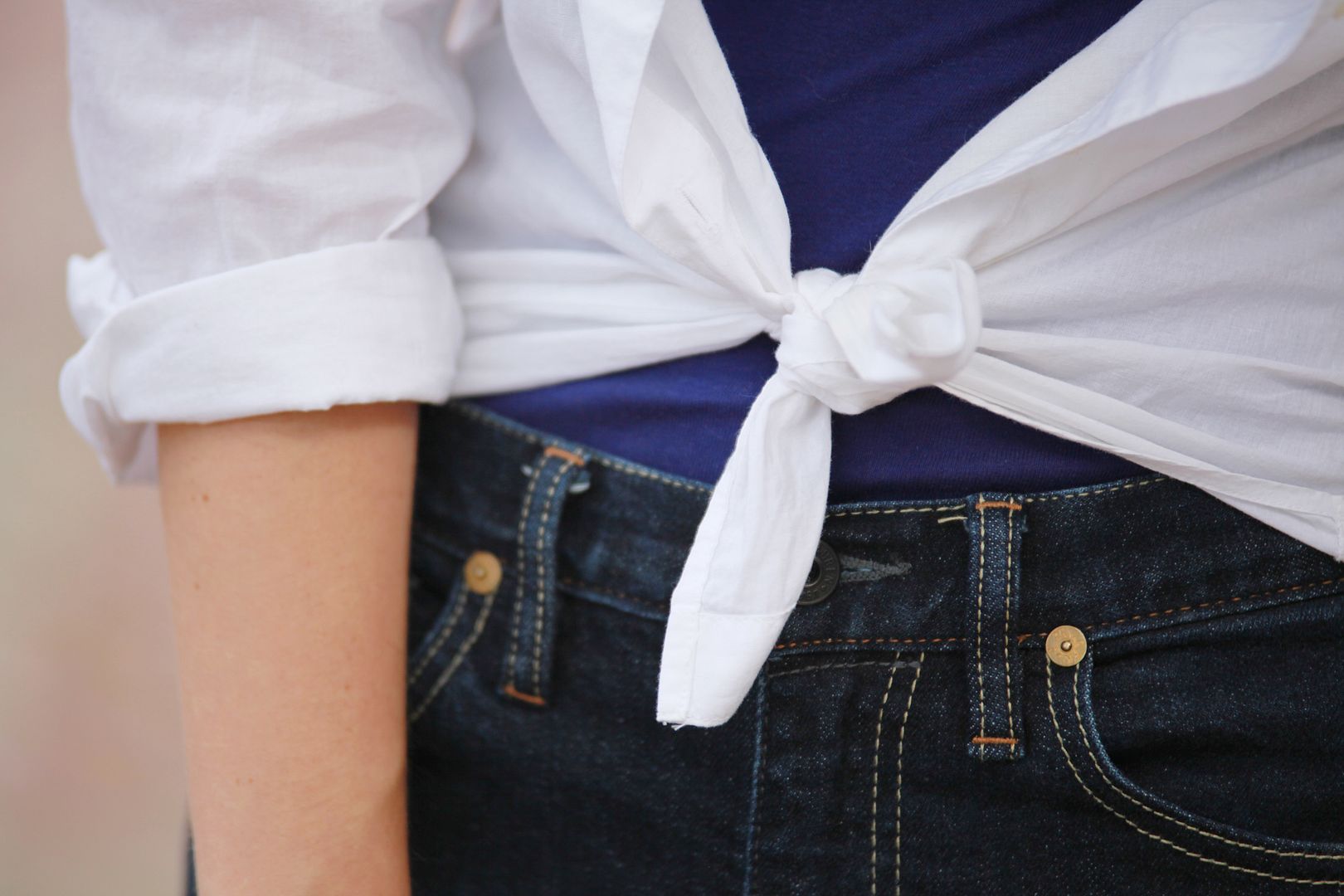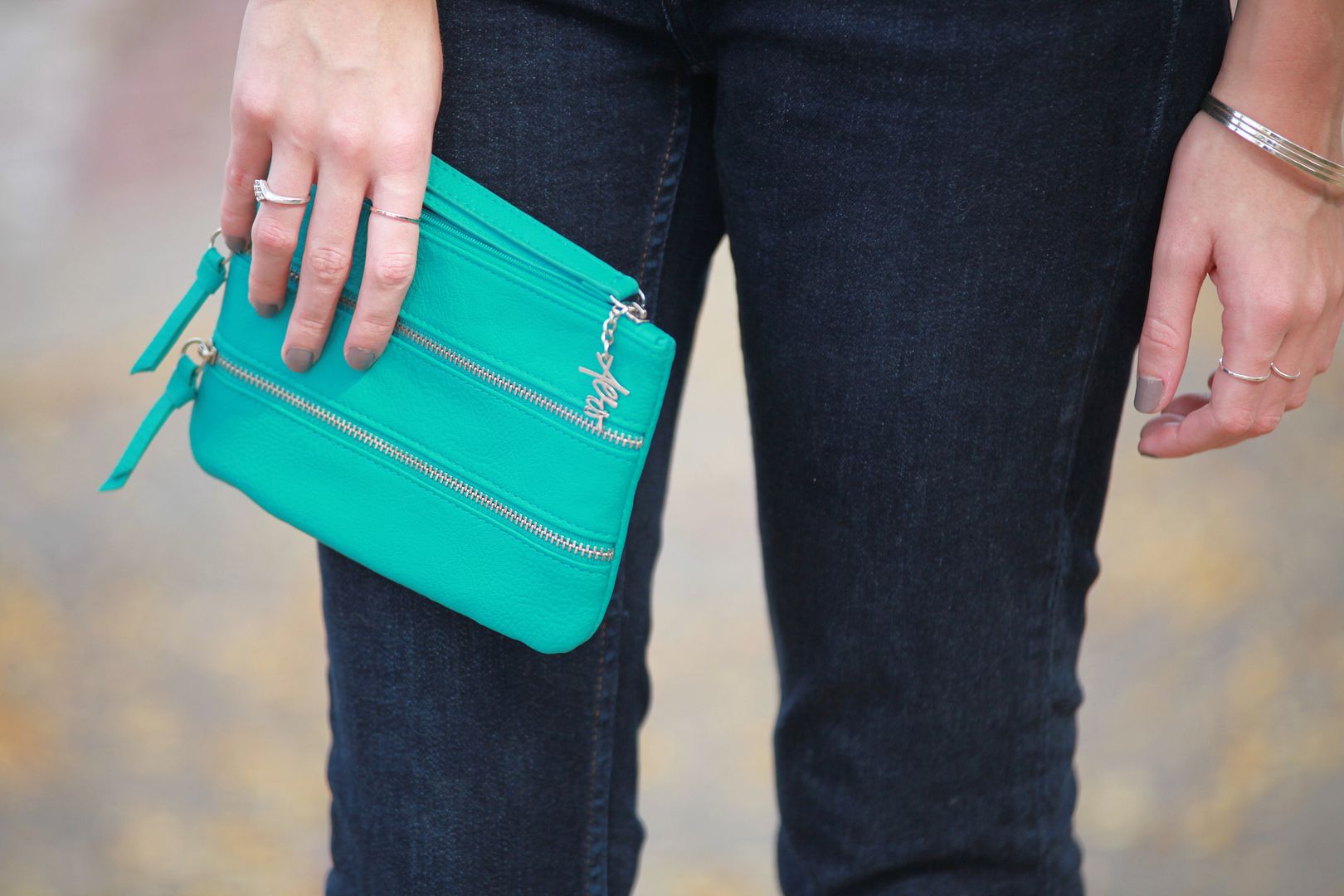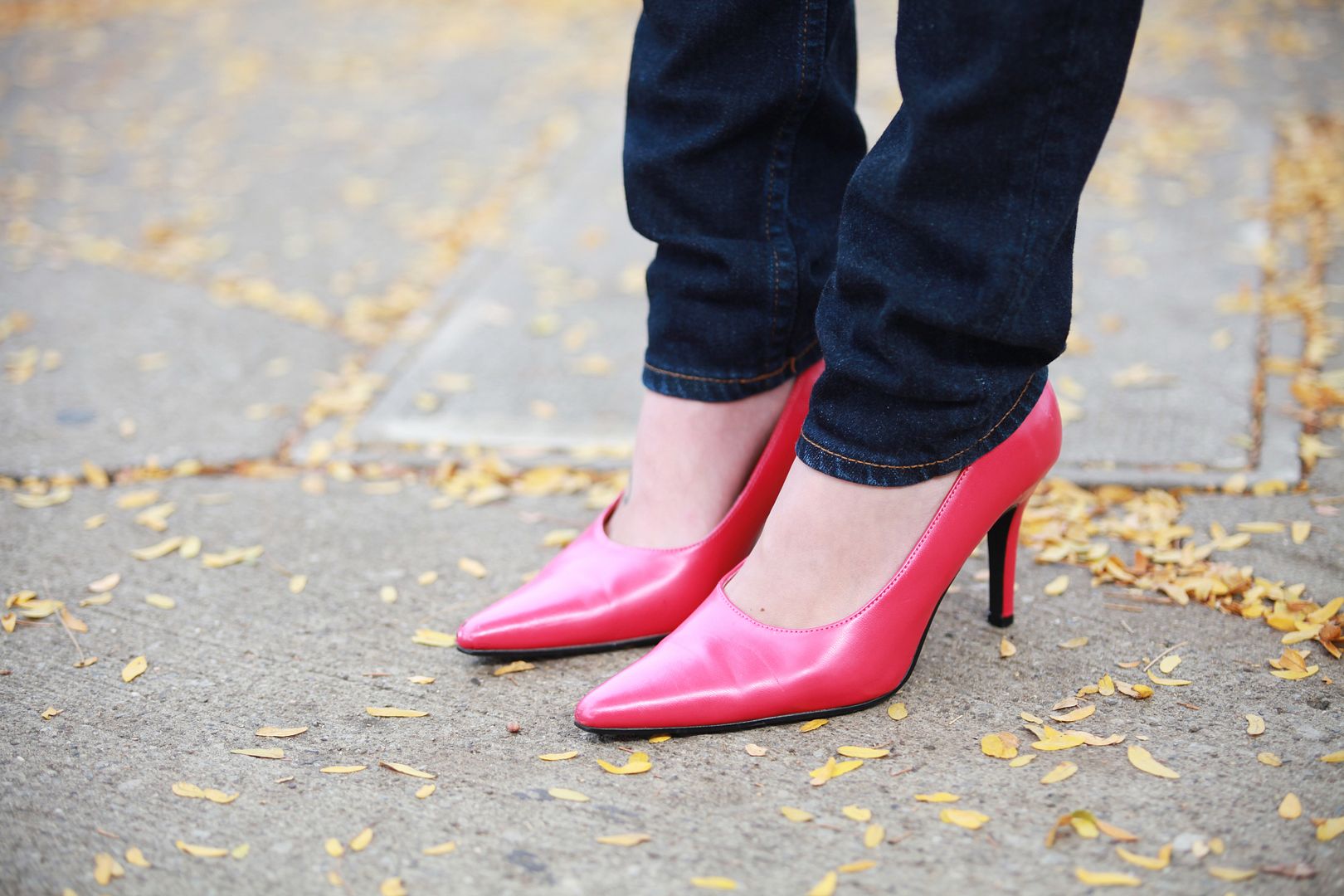 I won't lie, these were a gift from my mom a long, long time ago and I thought I would never wear them! Turns out I was wrong, and I'm glad they are apart of my closet now. :)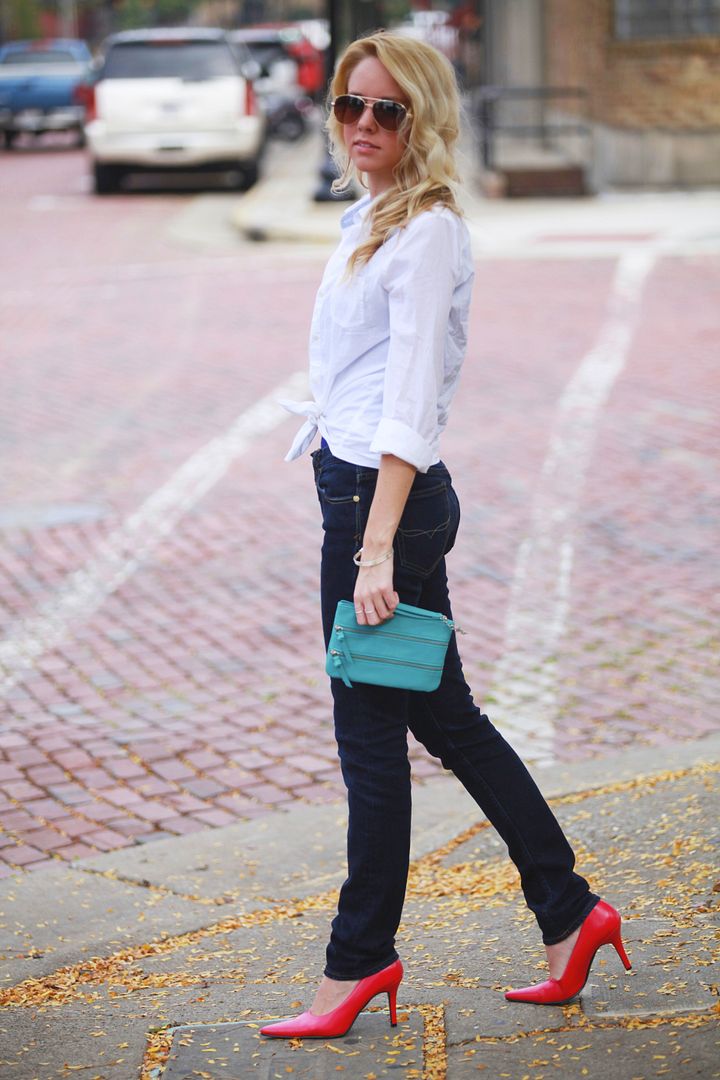 I am so happy to be apart of this collab/feature with Medge, and honored! It's always fun to partner up with other bloggers who share your passion, and get to know them better. Hope you all enjoyed! Xo
See more at
FashionablyKay.com
.