October 02, 2013
Guest Blogger: Olivia Noel
Hi guys! I hope you're enjoying the guest posts so far! Today's guest blogger -
Olivia Noel
. She's so cute, I'm obsessed with her natural hair and she's beyond stylish! I love her ability to make any outfit look effortless and trendy, but still with an vintage element to it. Her personal style
blog
is full of inspiration!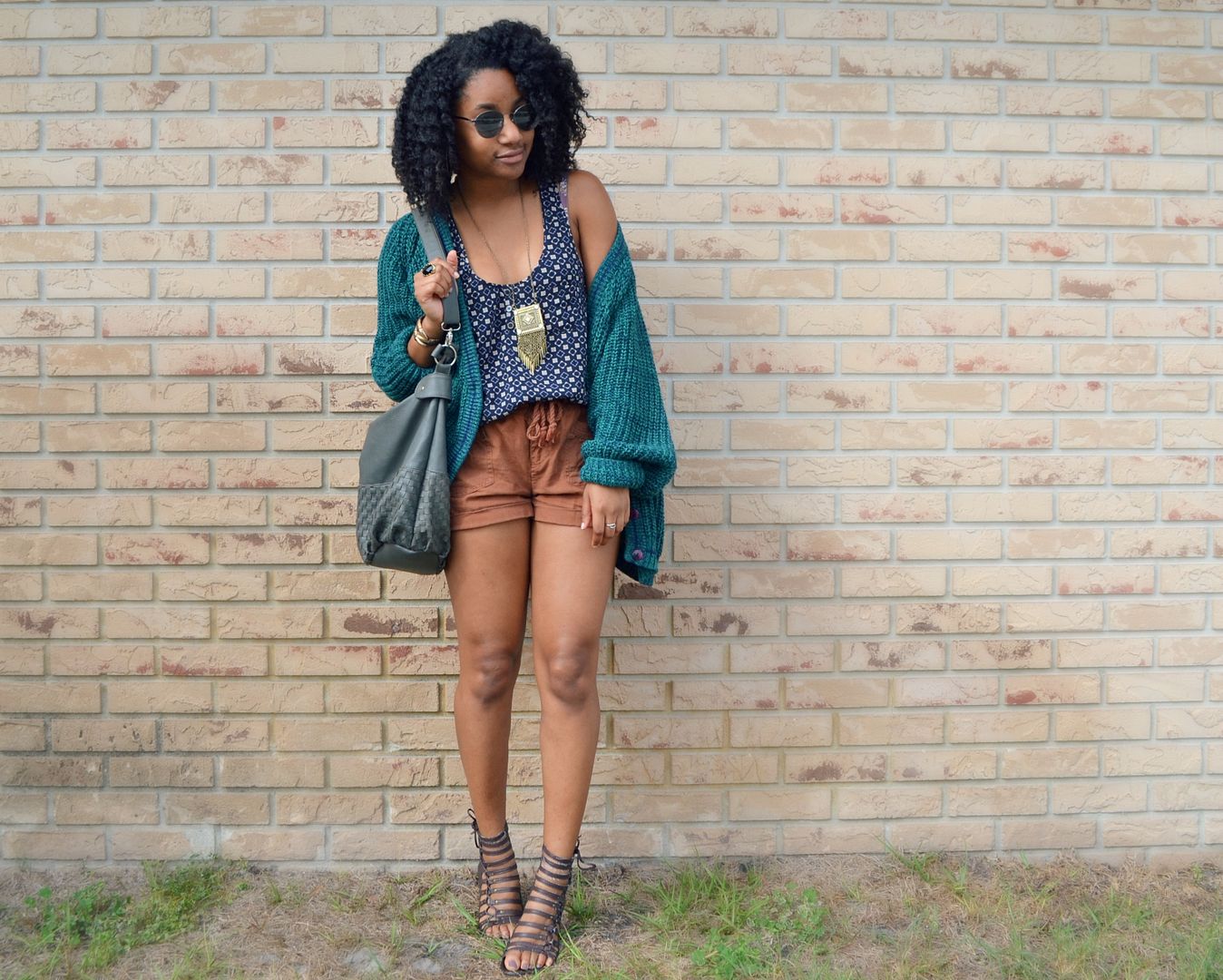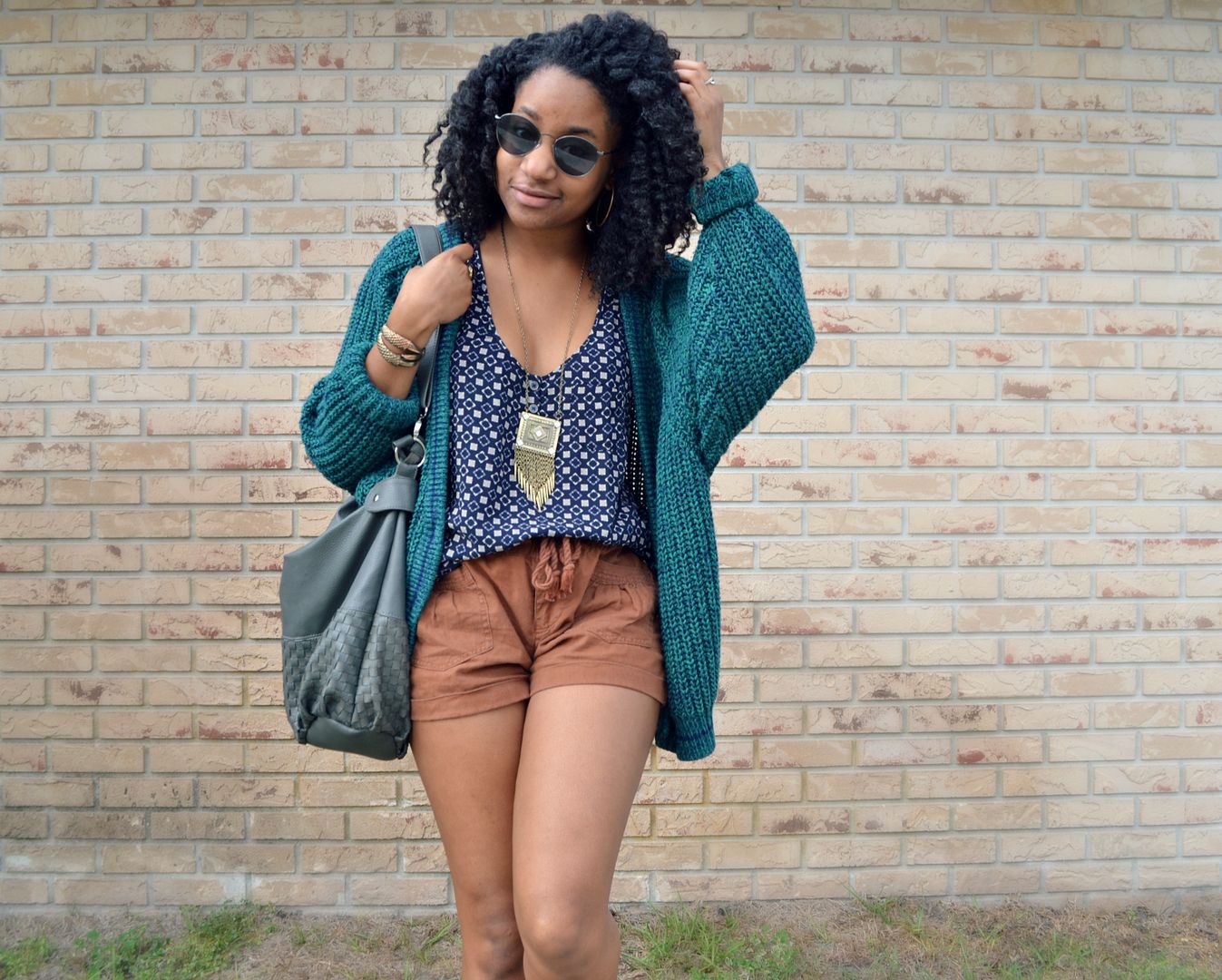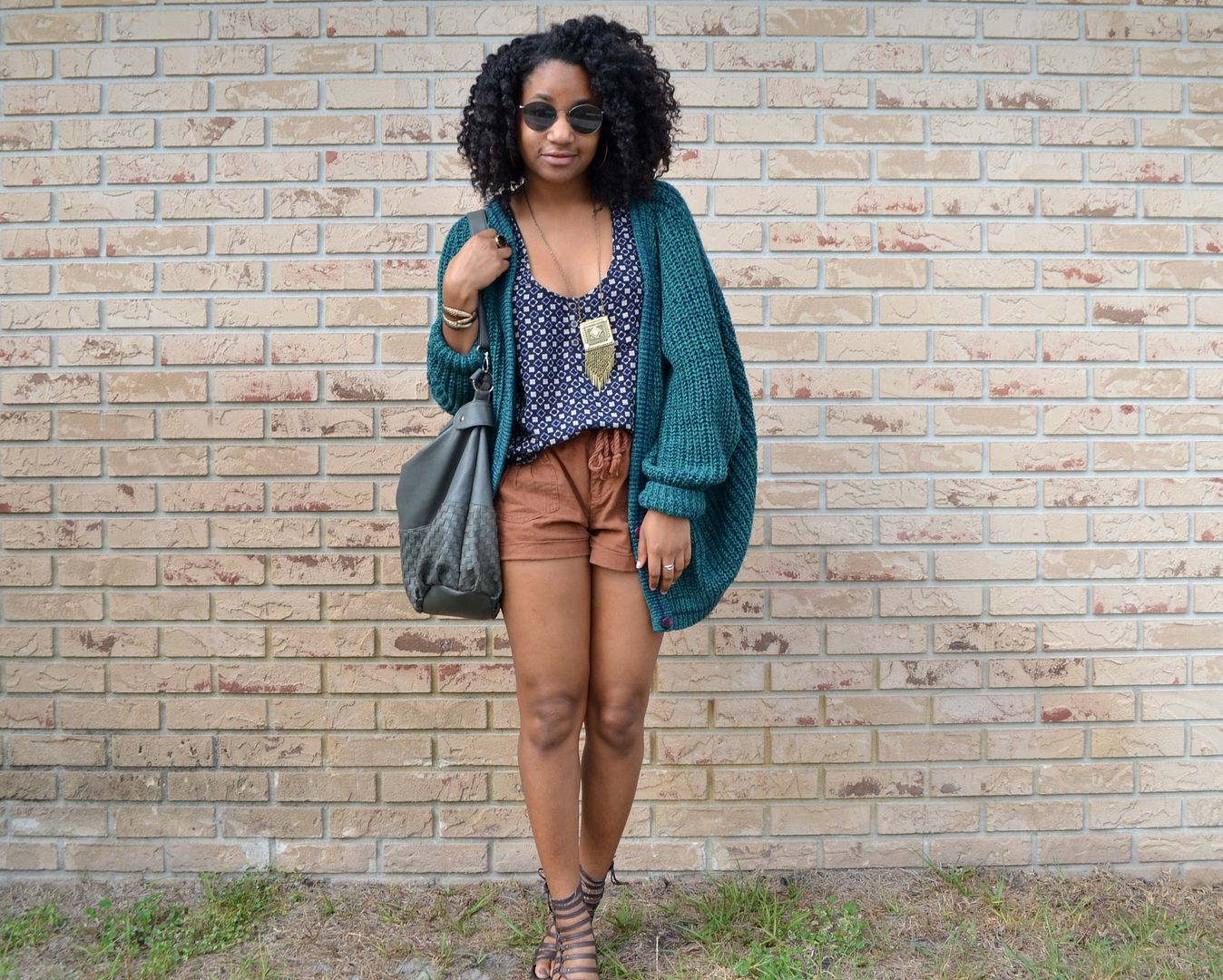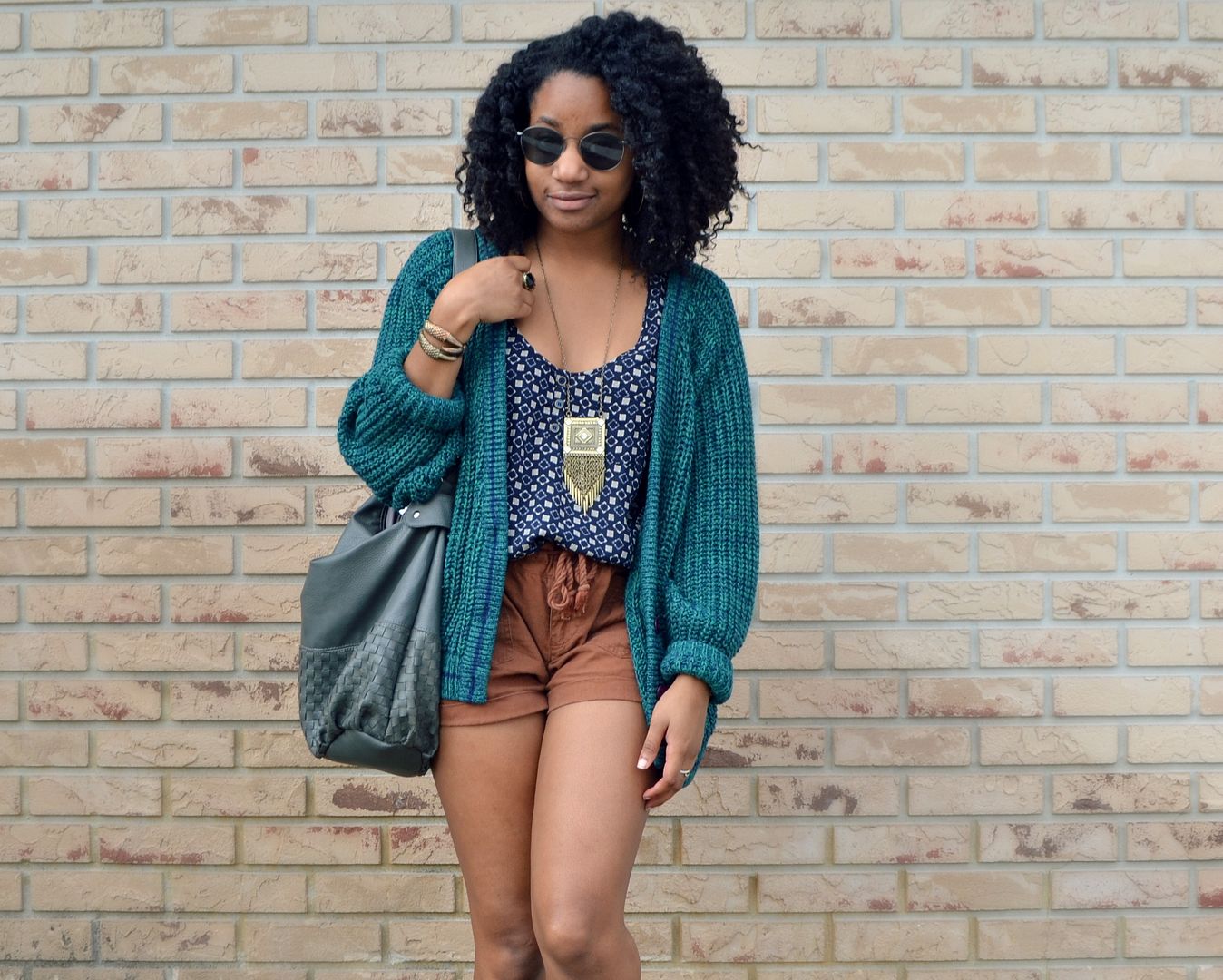 Top, Shorts: Forever 21 / Necklace: Burlington / Cardigan: Goodwill
Thanks for letting be a guest blogger! I figured this outfit shows what I always wear. Comfortable tank, high waist shorts and cardigans! I always feel the most confident with patterns and shorts because anything goes mixing and matching always makes the outfit more fun.