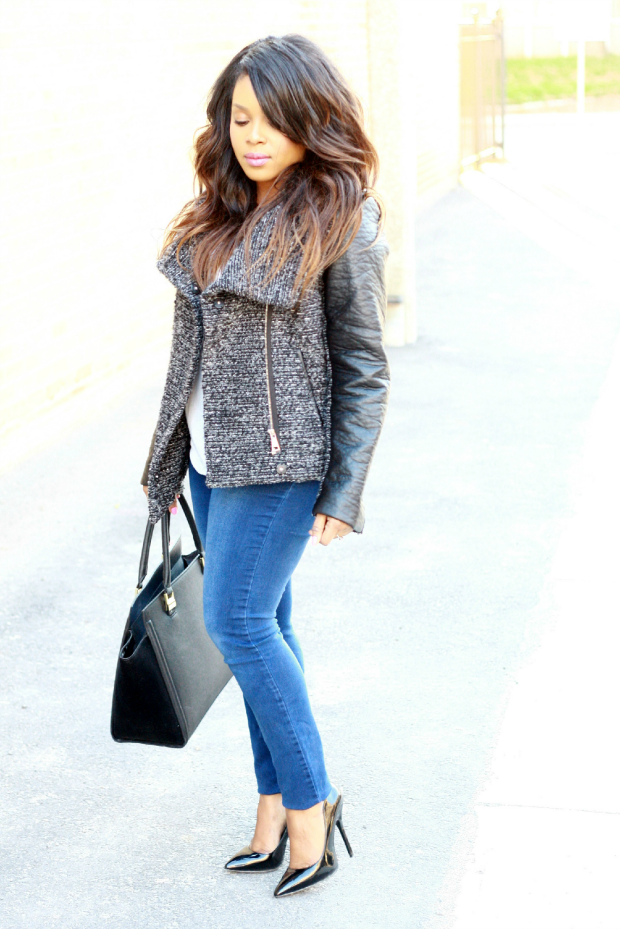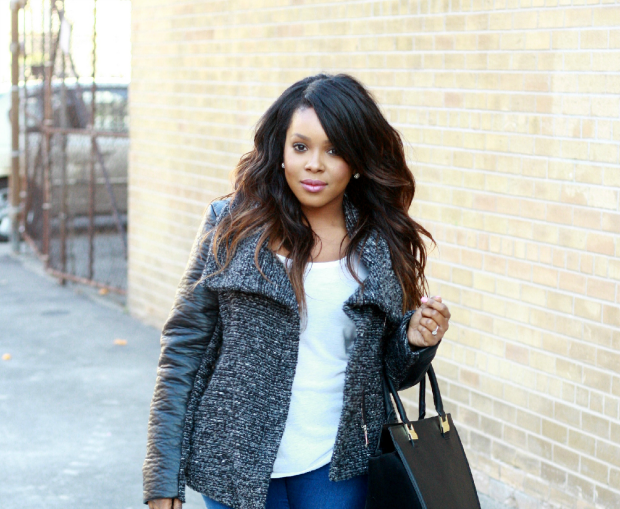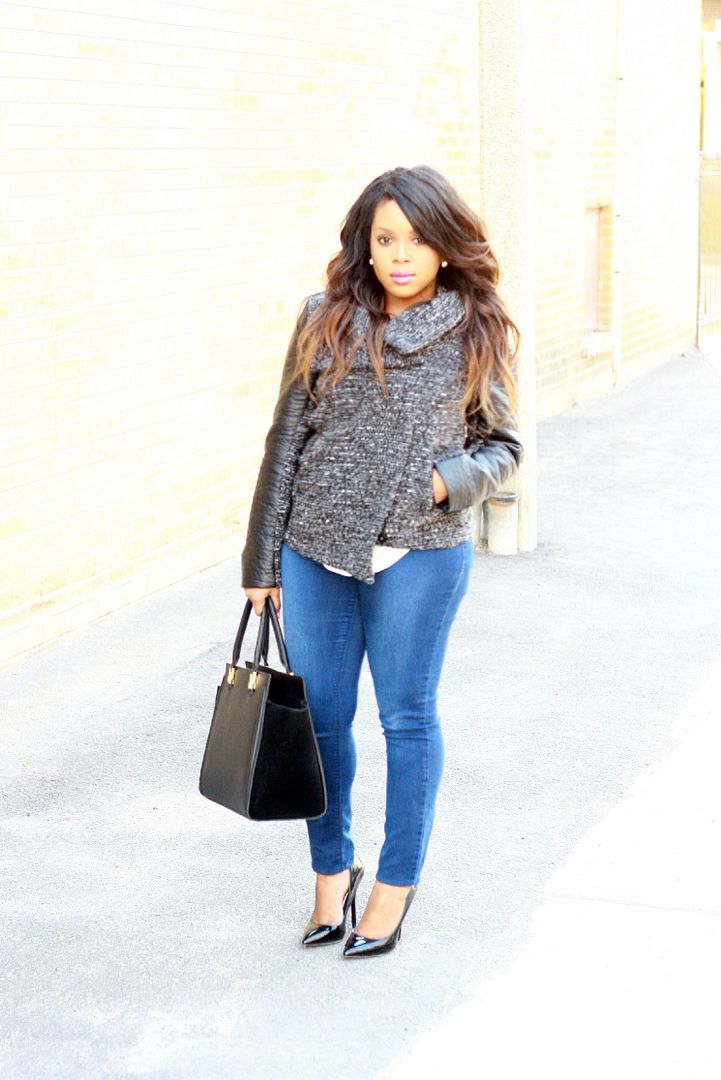 H&M coat, bag and jeans / Steve Madden heels
This jacket is currently heavily on rotation. For one, I'm a sucker for leather sleeves. Leather sleeves and mixed fabrics. If there's a a leather sleeves, it's got my attention. Secondly, I love cowl necks. I just love how they hang. And third, I absolutely when tweed ca looks modern. Tweed can sometimes be overly 'retro' and dated. Throw on some jeans, a black bag and some classic pointed toe pumps and it makes the perfect every day outfit.
xx
medge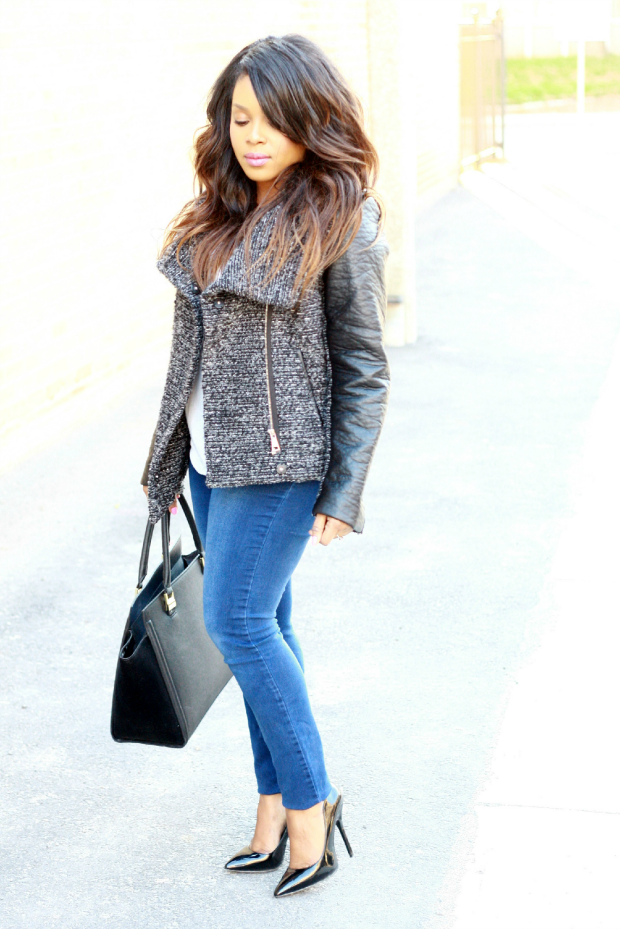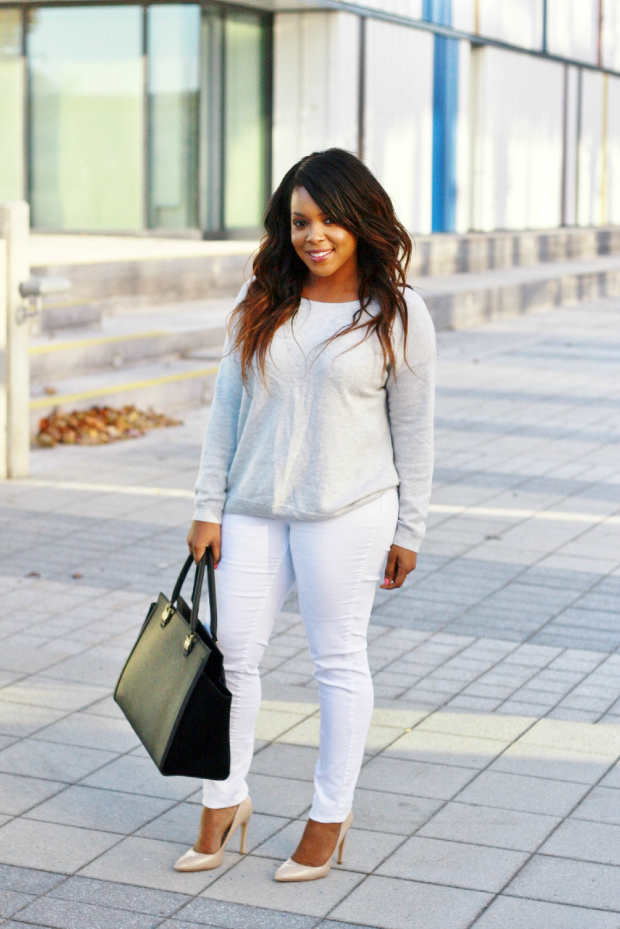 About me
I'm a 29 year old fashion enthusiast. This blog is a place for me to channel just that - fashion, beauty and anything else I fall in love with in between.
View my complete profile

Popular
A few pictures from 2011. This past year has been a pretty good year for me. I started this blog in May. I didn't really know what I wa...

H&M vest, top, jeans and bag / Aldo boots Happy Friday! Here is a very basic look that's easy to put together. Wi...

This outfit post and my last outfit post both consists of super feminine looks with a ruffle detail. I've been drawn to these...