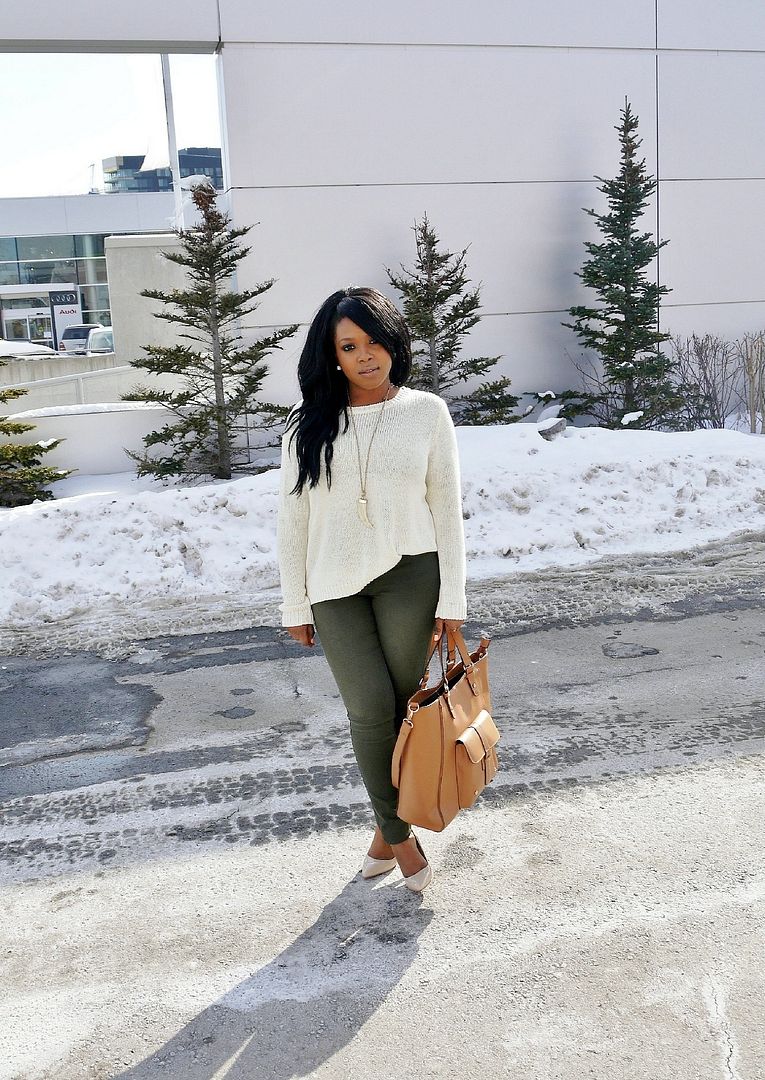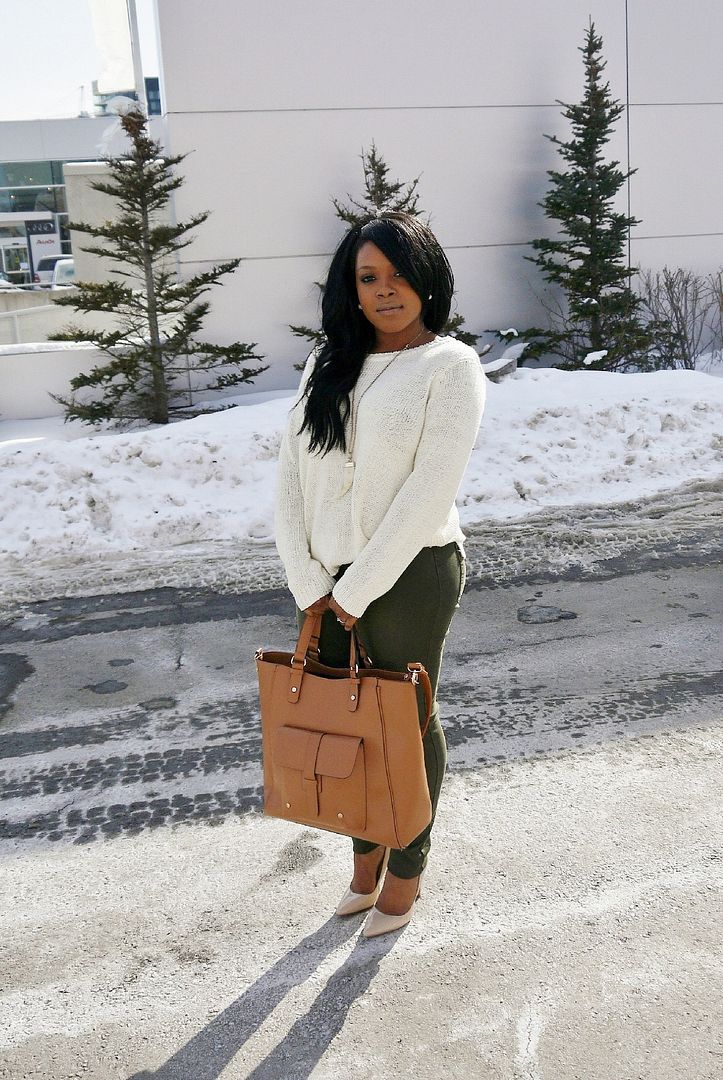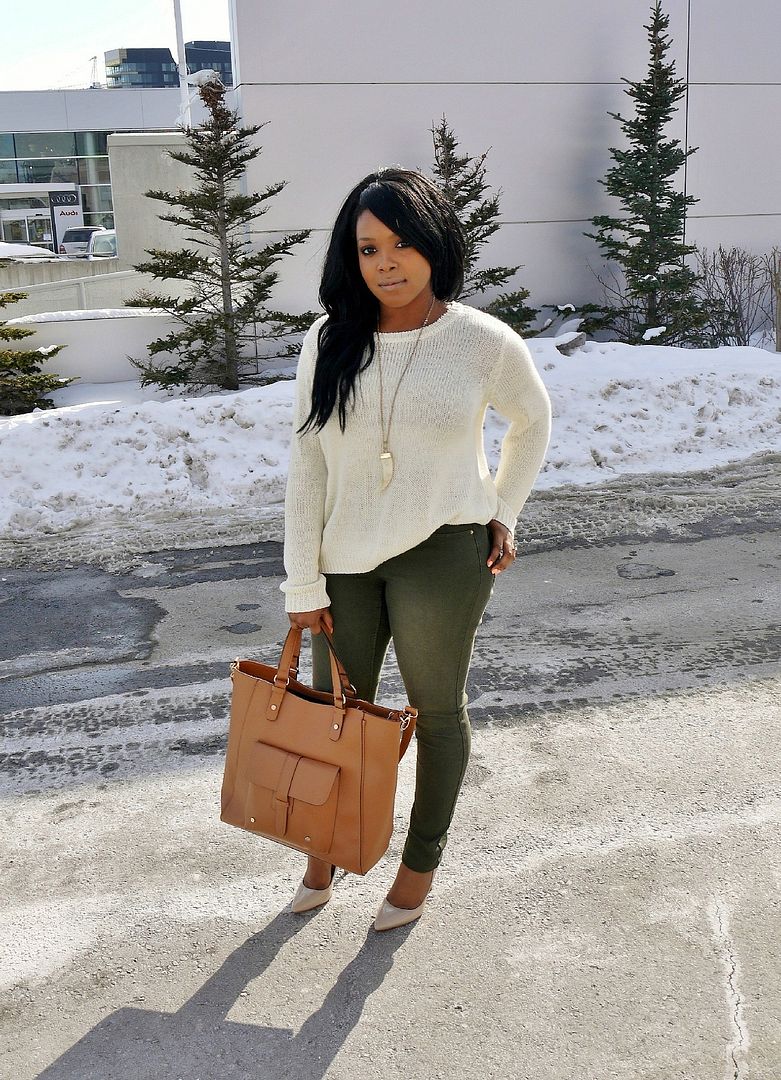 Forever 21 sweater / H&M jeans / Also shoes / Primak bag
Okay... So it's a little colder than just 'sweater weather' in Toronto right now, but I have faith that sweater weather is fast-approaching. But for now, under the heavy parka and once I change out of the boots, this has pretty much been the standard for the past few months. Oh, what I'd give to ditch the heavy layers. Happy Monday!
xx
Medge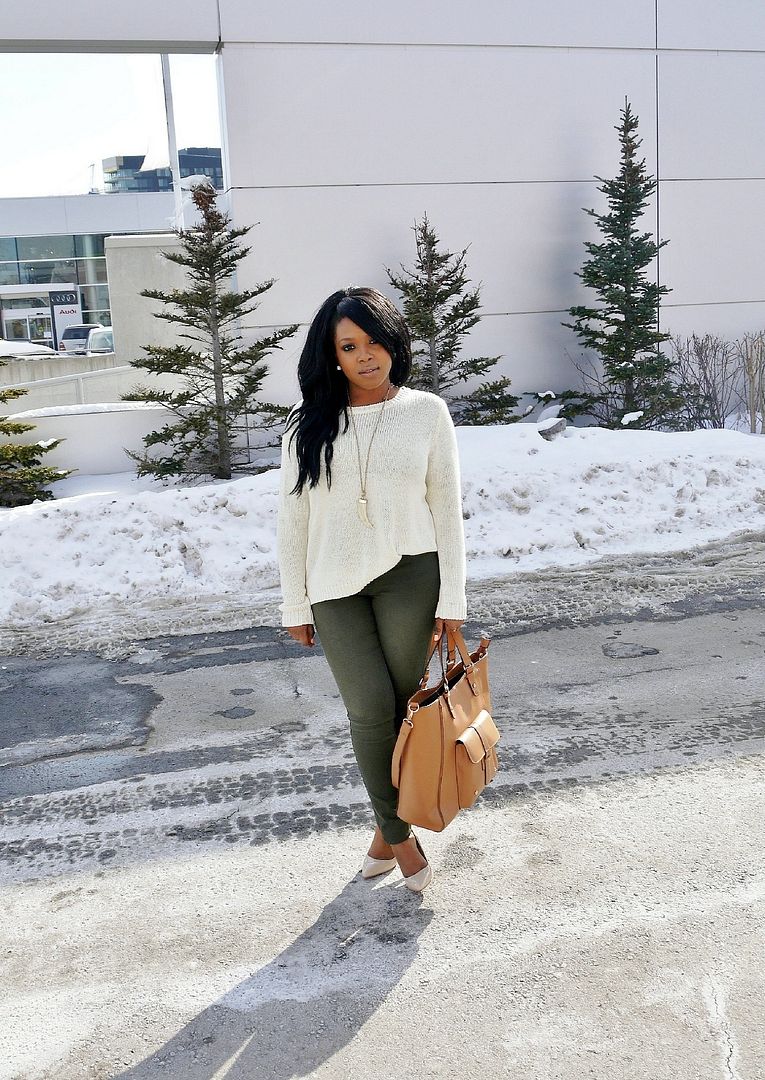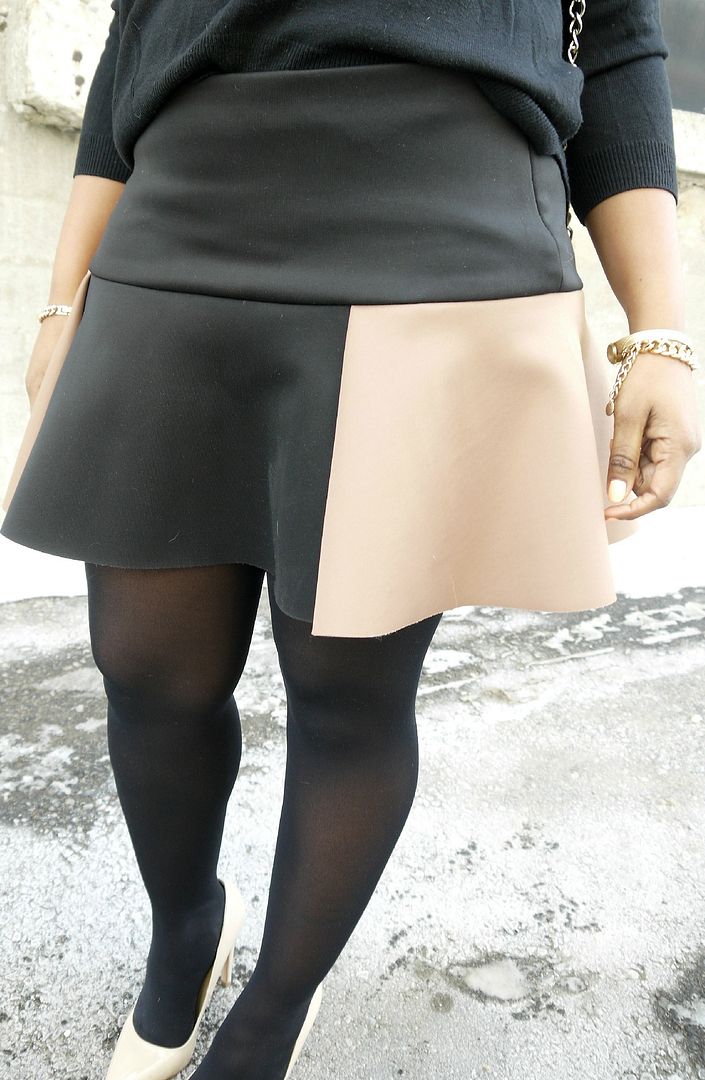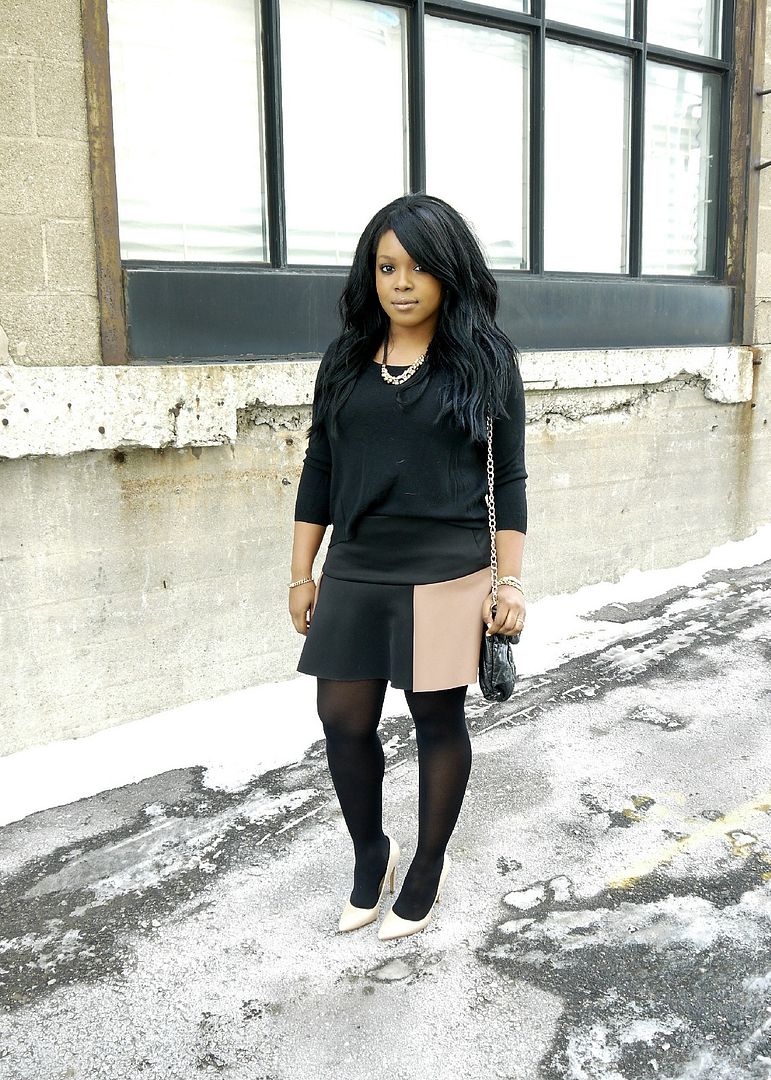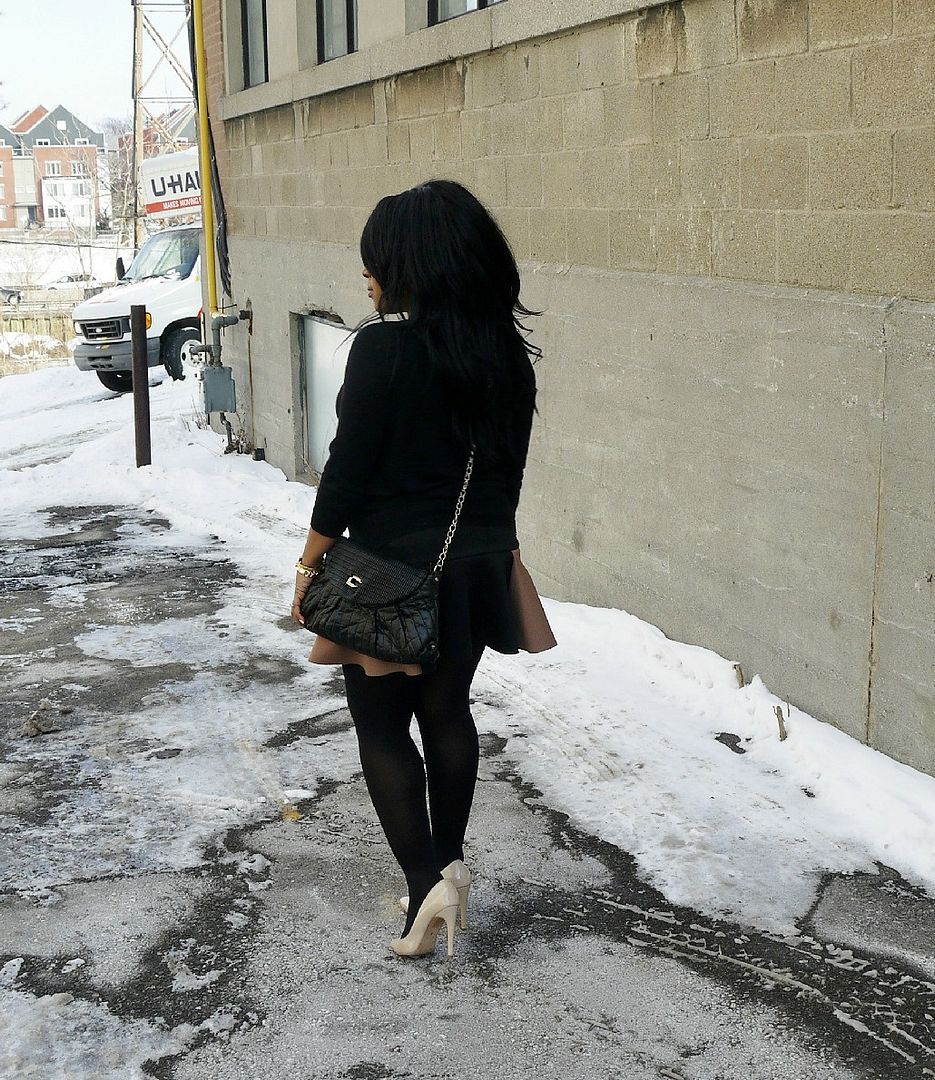 H&M sweater / Zara skirt / Aldo bag and shoes
After being sick for what felt like forever (just over 2 weeks, real time), it certainly felt good to dress up a little. I got this skirt from Zara a few weeks back. I was unsure when and how I would wear it, but I knew I really liked it. So here goes the first try.
xx
Medge

About me
I'm a 27 year old fashion enthusiast. This blog is a place for me to channel just that - fashion, beauty and anything else I fall in love with in between.
View my complete profile

Popular
Hi lovelies! I'm almost 39 weeks now! My pregnancy has still been pretty good. I've been feeling well, thankfully, throu...

Hi lovelies. I was 25 weeks when we took these outfit photos (I'm now 26 weeks). I've been living in fitted dresses and...

Hi guys! Checking in because it's been a while! 34 weeks and counting! I've been just busy trying to get our lives in order b...