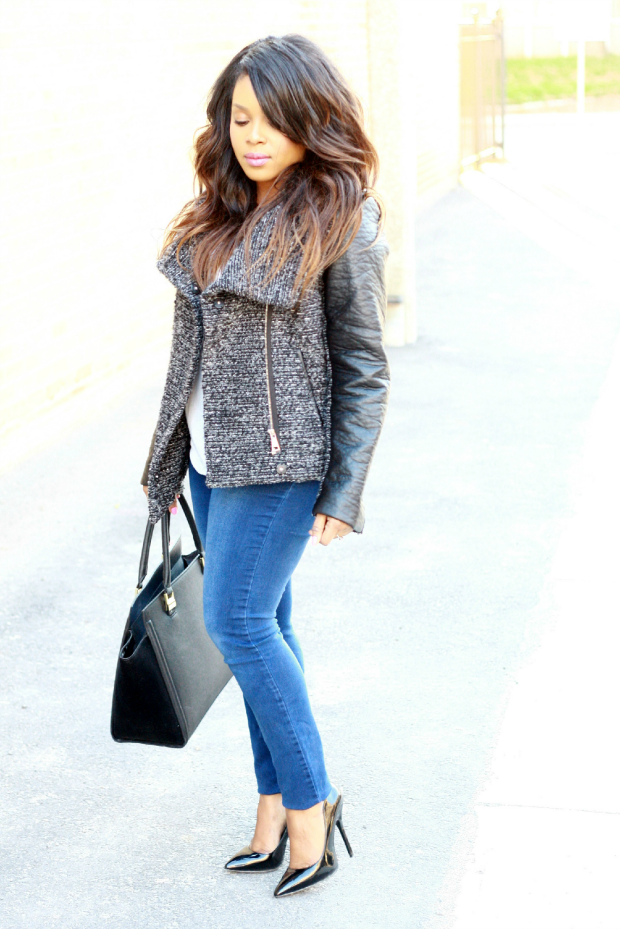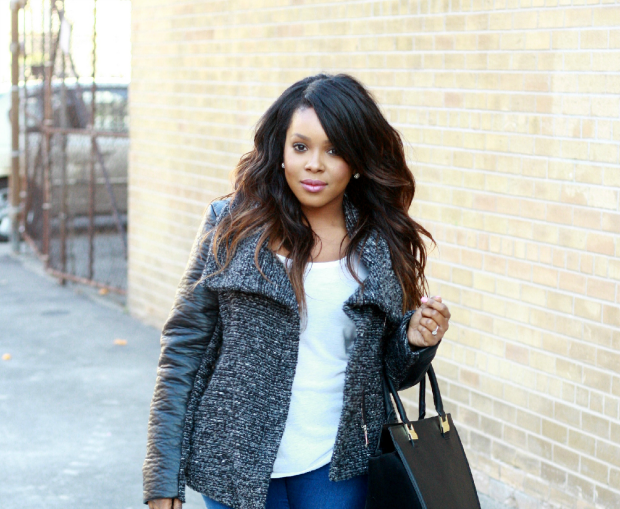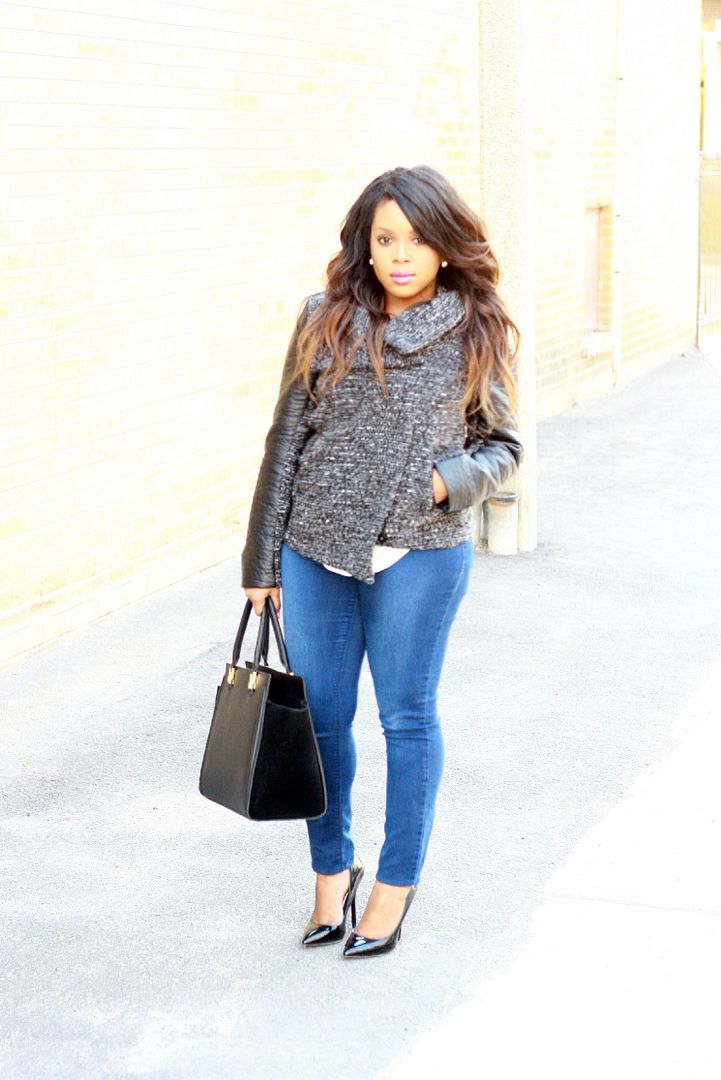 H&M coat, bag and jeans / Steve Madden heels
This jacket is currently heavily on rotation. For one, I'm a sucker for leather sleeves. Leather sleeves and mixed fabrics. If there's a a leather sleeves, it's got my attention. Secondly, I love cowl necks. I just love how they hang. And third, I absolutely when tweed ca looks modern. Tweed can sometimes be overly 'retro' and dated. Throw on some jeans, a black bag and some classic pointed toe pumps and it makes the perfect every day outfit.
xx
medge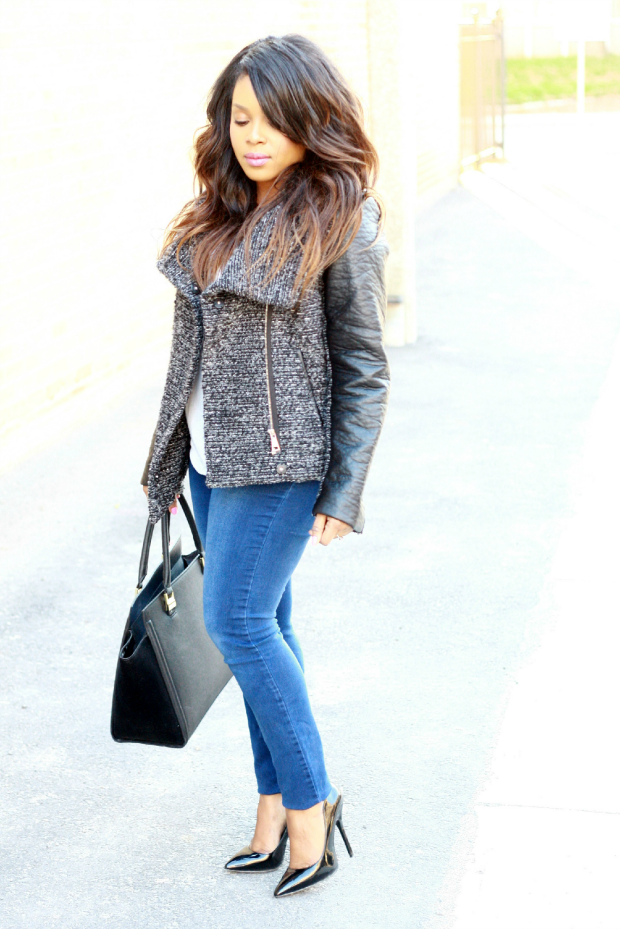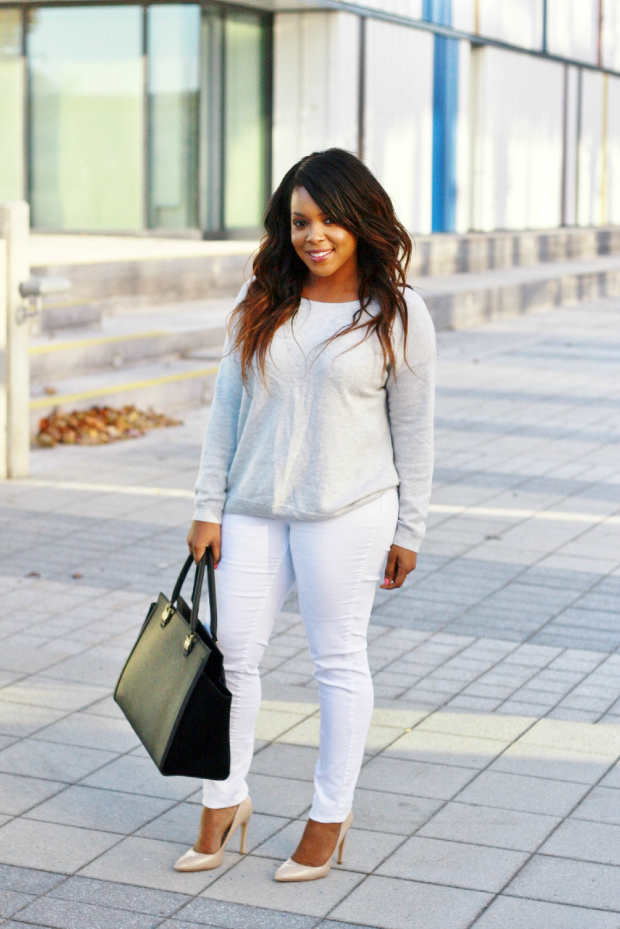 About me
I'm a 27 year old fashion enthusiast. This blog is a place for me to channel just that - fashion, beauty and anything else I fall in love with in between.
View my complete profile

Popular
Hi lovelies! I'm almost 39 weeks now! My pregnancy has still been pretty good. I've been feeling well, thankfully, throu...

Hi lovelies. I was 25 weeks when we took these outfit photos (I'm now 26 weeks). I've been living in fitted dresses and...

Hi guys! Checking in because it's been a while! 34 weeks and counting! I've been just busy trying to get our lives in order b...