Old Navy sweater / Forever 21 chambray shirt, shoes and necklace / H&M skirt and bag / Aldo ring /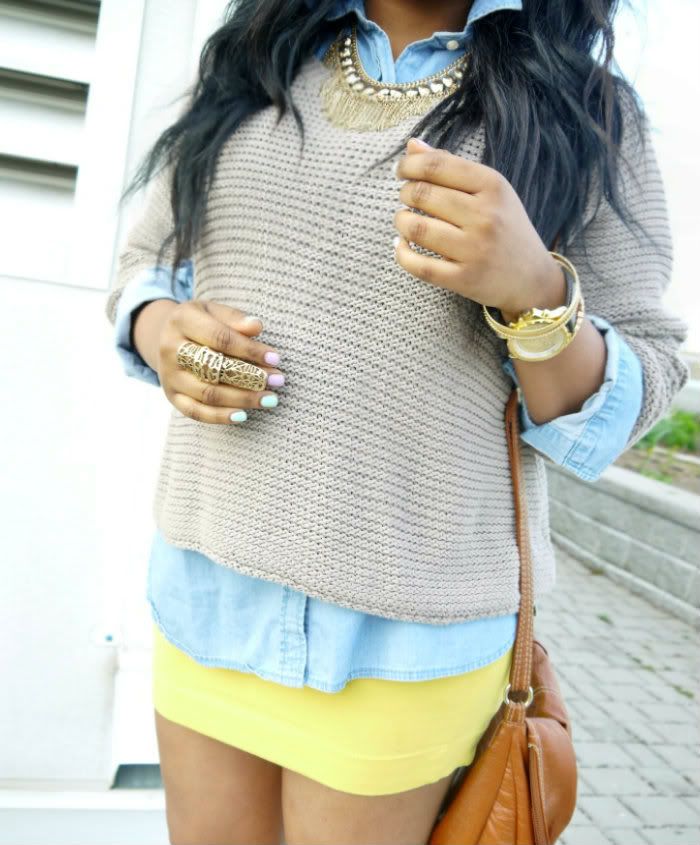 Chambray shirt + chunky knit sweater + a neon yellow mini = perfect outfit for a cold spring day. For me, this is a rather preppy look - I don't do the button down and sweater layering very often. I must admit though, I'm kind of liking it. It's effortlessly chic and timeless. There's always a "not-new-but-new-to-me" trend to embrace.
Happy Friday, lovelies!