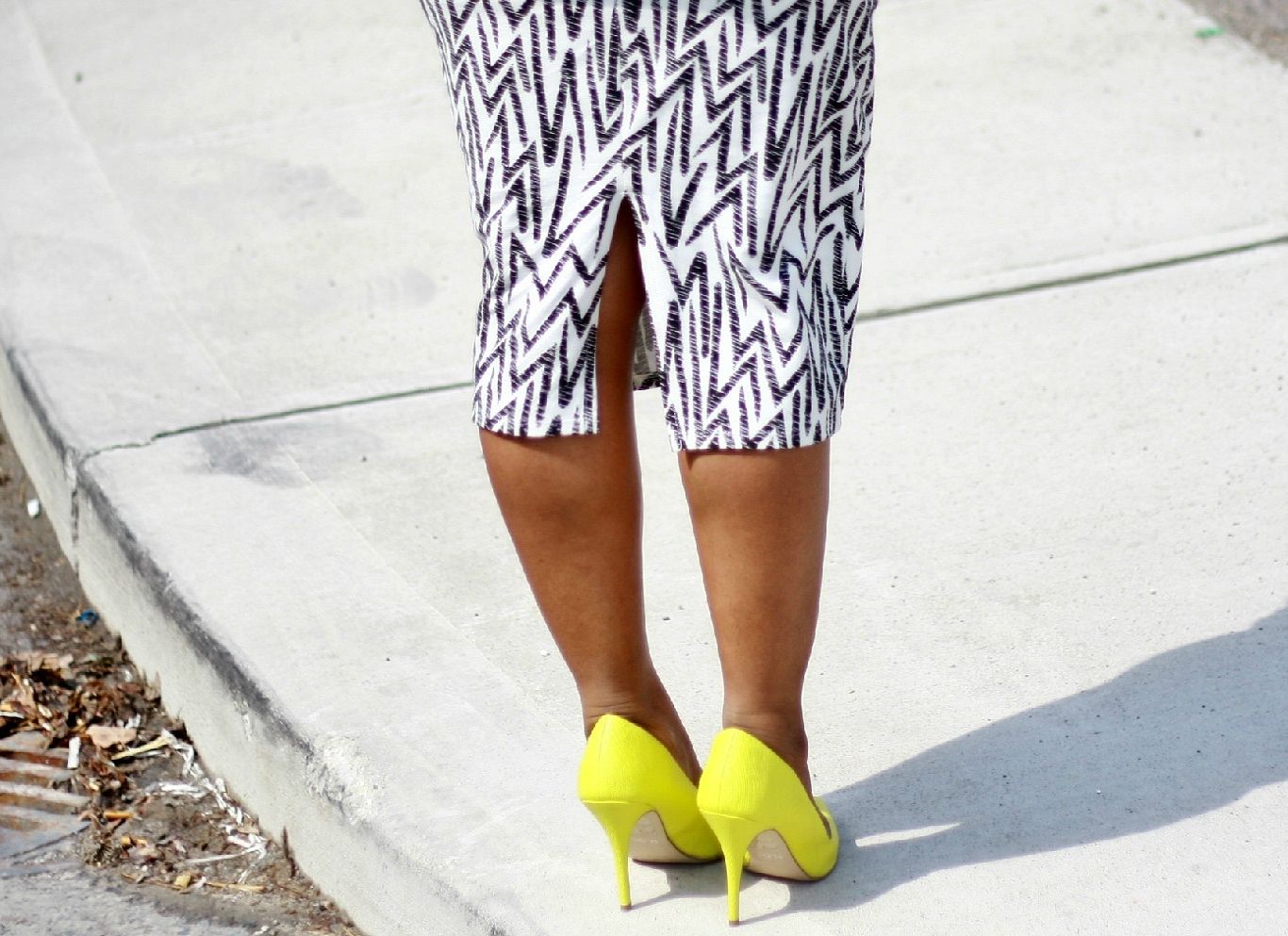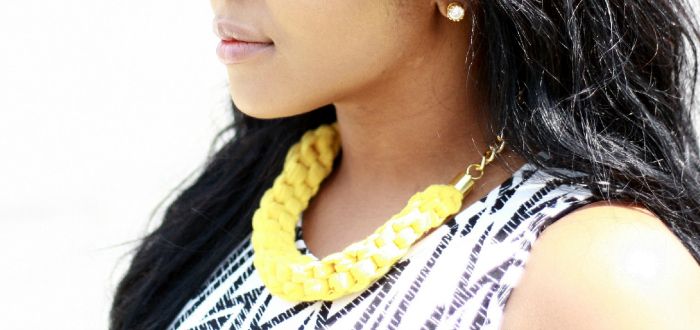 Butterfly TC necklace / Dynamite dress / Aldo heels/ H&M clutch
I hope everyone had a Happy Easter and a great long weekend. I'm wearing another Butterfly TC piece here. This necklace is so bold and makes such a statement that it would perfectly dress up jeans and a tee or simply pair beautifully with something a little more dressed up. I love all shades of yellow, so I couldn' t resist doing the matchy-matchy thing here with this printed number. And yellow just cheers me up! This dress is one of my latest purchases and I am in love. I am always hesitant to go for form fitting dresses (probably like a lot of ladies out there) because it literally can put it all out there. To my surprise, I was actually comfortable in this one. There is so much happening with the print that the imperfections are sort of hidden in the background. Form fitting is are far easier for me to wear when there is a distraction present; I'm not feeling self-conscious nor tugging and pulling constantly. What are your guidelines for bodycon dresses?
PS: Check out some more Butterfly TC pieces below. Be sure to follow on Instagram @butterfly_tc or email at butterflytreasurechest@gmail.com.